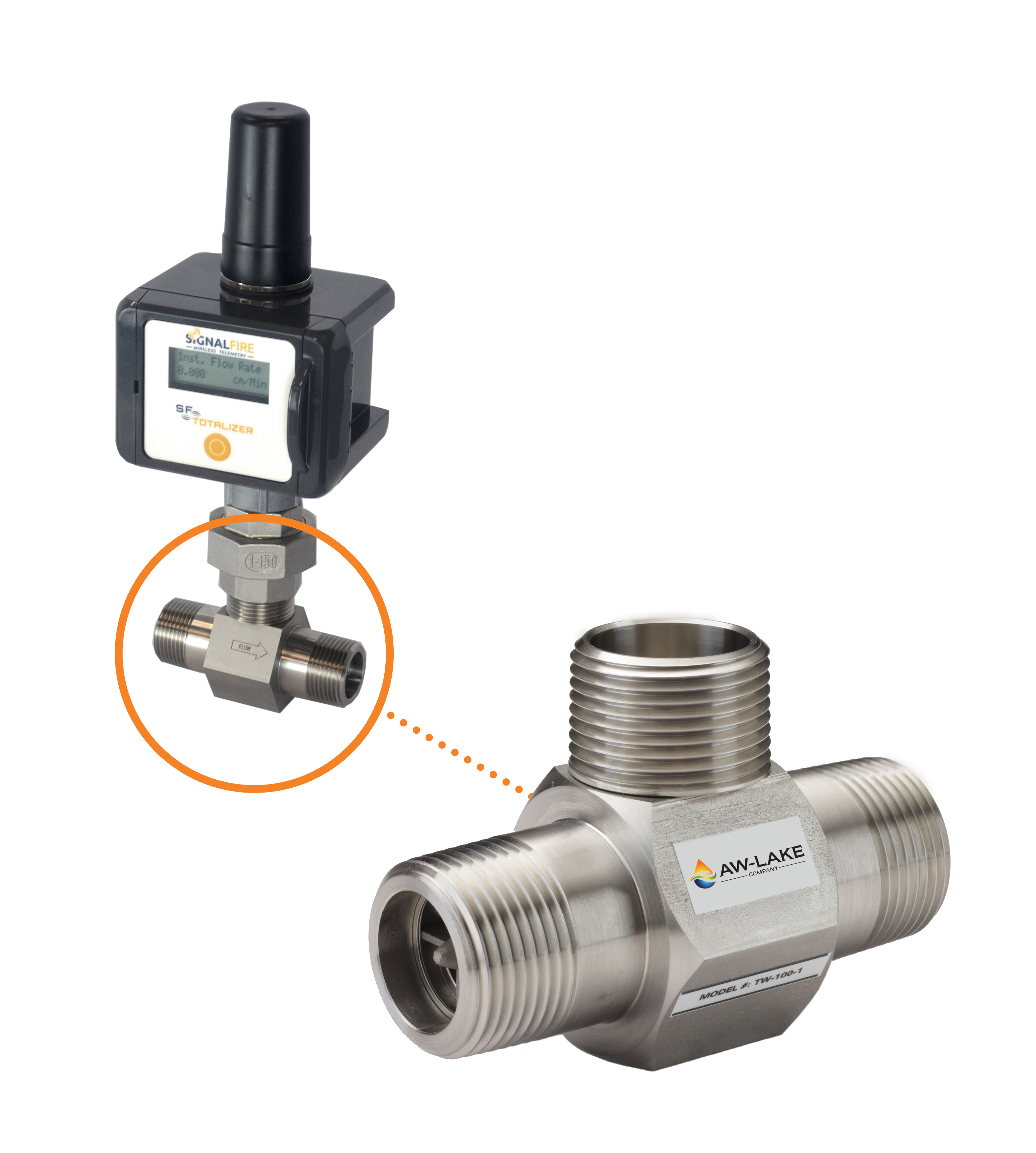 AW-Lake has launched the TW Series Turbine Flow Meter for flow measurement applications.
Suitable for use both on and off the oil field, the flow meter by AW-Lake should provide accurate (to ±1% of reading or better) and repeatable (0.1% repeatability) flow measurement of oils, water and some chemicals.
The TW Flow Meters are available in a wide range of sizes and can be integrated with the SignalFire Flow Totalizer as part of a wireless flow control system. Working together, the Flow Meter and Totalizer can measure, locally display and wirelessly transmit intelligent flow data to a Gateway for remote monitoring and control on a PC, PLC or other control system.