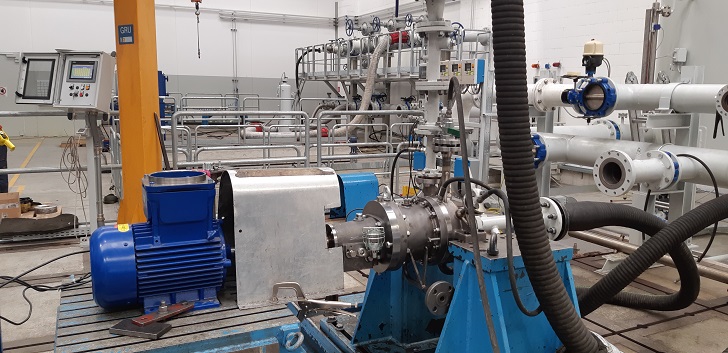 Dover Corp has sold Finder Pompe Srl to Italy's Gruppo Aturia SpA.
Merate, Italy-based Finder Pompe, part of Dover's PSG business unit, manufactures engineered centrifugal pumps and spare parts for critical applications mainly in the oil and gas market.
Founded in 1952, Finder has developed and supplied a wide range of pumps over the years for international projects, including API centrifugal pumps. The company had 2018 revenues of around US$30 million and recently opened a new pump test facility at its headquarters in Merate.
Dover's president and CEO Richard Tobin said: "This divestiture is in line with our strategy of reducing exposure to highly cyclical upstream energy markets and focuses Dover's PSG business on positive displacement and hygienic pump technologies."
Gruppo Aturia, which has been part of India's WPIL Group since 2015 and already includes the Aturia, Rotos, Marelli, Audoli & Bertola, Aris Chiappa and Rutschi pump businesses, sees strong synergies with Finder, especially in the oil and gas market.
WPIL president Prakash Agarwal said: "The Italian pump group expects the acquisition of Finder to have an important impact on the engineered pump market in Europe and to soon become a global player in the sector."