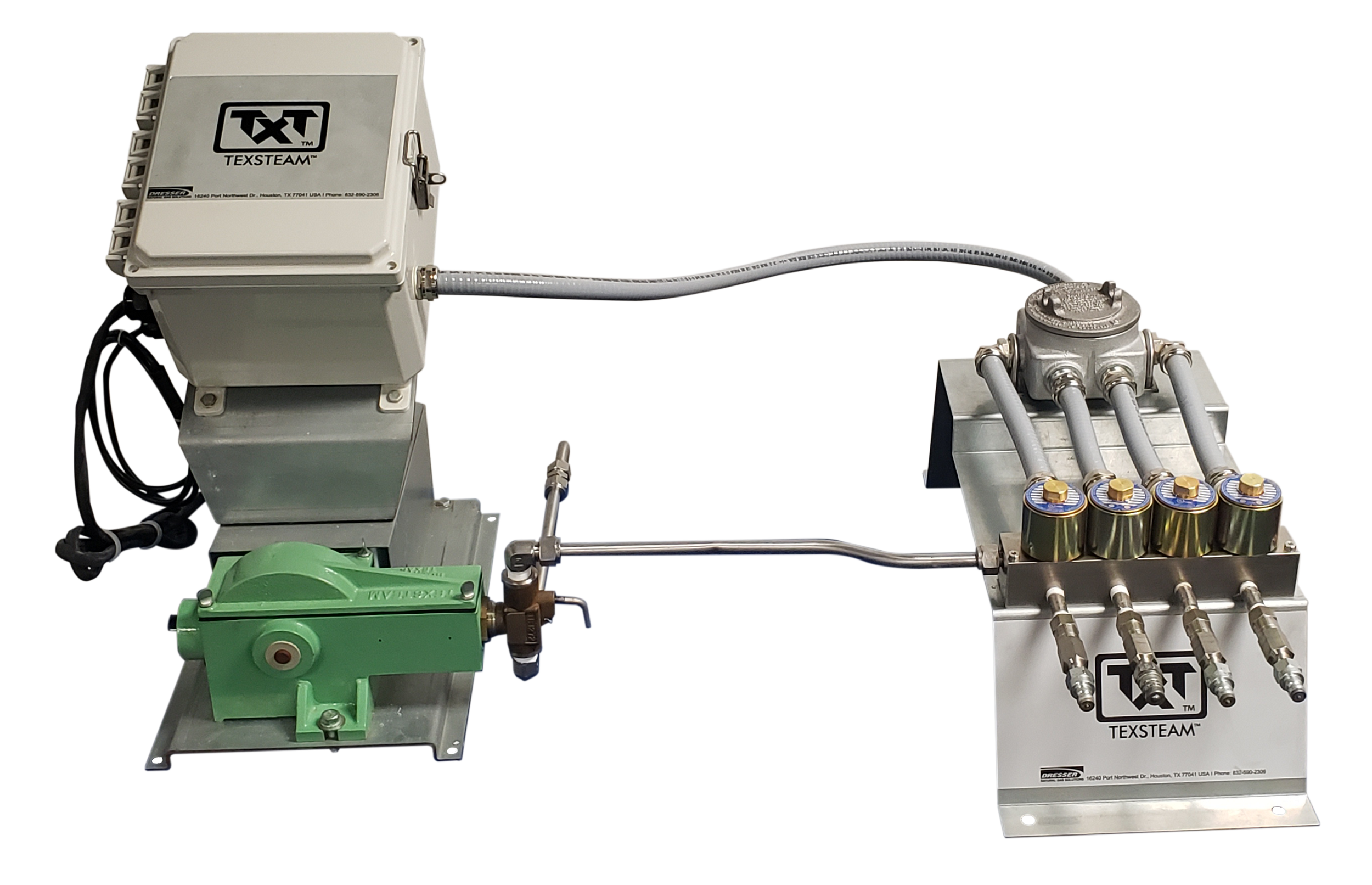 US-based provider of measurement, instrumentation and piping solutions to the natural gas distribution and transmissions markets, Dresser Natural Gas Solutions (Dresser NGS), has launched a multipoint injection controller adjustment for its Texsteam pumps, through its Industrial Products Group (IPG).
Texsteam multipoint injection will be used in oil and gas wellhead chemical injection operations to distribute chemicals from a single chemical injection pump to multiple injection points.
The Texsteam multipoint injection system works to a maximum operating pressure of 2500 psi with the solenoid assembly having only 10W power consumption. The electrical junction box is explosion-proof, dust-ignition proof, and raintight certified. The solenoid valves are Class I and II Groups C, D, E, F & G, Division 1 and 2. The multipoint system is used with the Class 1, Div 2 iCIP solar package.
Jeff Raynal, general manager, Dresser NGS IPG, said: "Texsteam multipoint injection offers increased flexibility by enabling users to distribute different flow rates to various end points with one pump head and a simple controller."