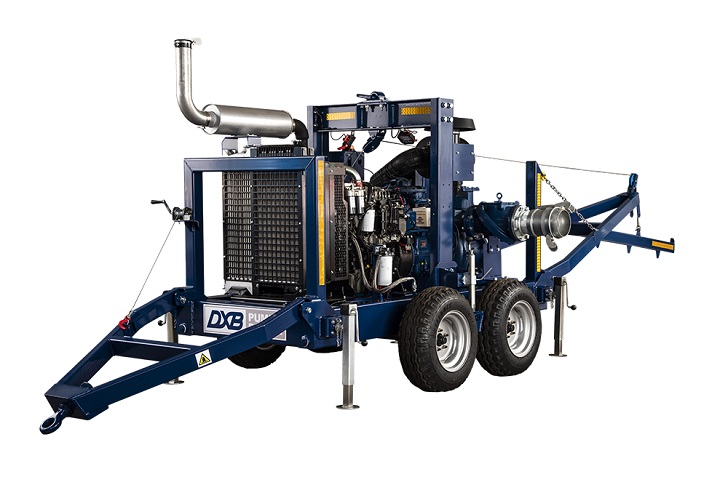 UK pump manufacturer DXB Pump & Power Ltd has delivered 12 portable engine driven mine dewatering pumpsets via a London-based procurement house to a global mining company to ensure their open cast mine remains productive during annual seasonal heavy rains.
Designed and built at DXB Pump & Power's new factory in Ipswich, the 12 pumpsets are powered by Caterpillar and Perkins Stage 3b engines. The pumpsets are mounted on heavy duty trailers that enable them to be moved around the mine easily behind earth moving equipment as well as optional extras such as Wiggins fast fuelling systems, Storm & Stone Protection Systems and LED lighting and safety lights.
DXB Pump & Power uses pump ends from its US-based partner Cornell Pump.
The UK company has designed a range of pumpsets that offer flow rates of 400, 750 and 1000m3/hr at pressures up to 16 bar using CAT and Scania engines built in open skid frames that can be shipped either in a normal 747 freighter or standard 20ft container.