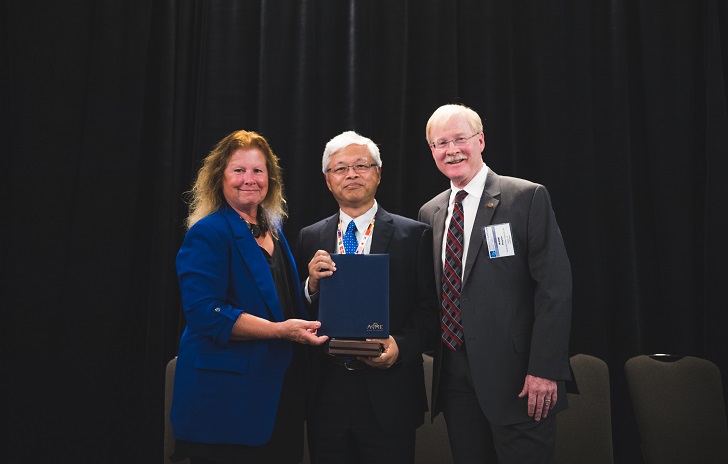 The American Society of Mechanical Engineers (ASME) has awarded the 2019 Henry R Worthington Medal to Akira Goto, a technical superintendent at Ebara Corp.
The Henry R Worthington Medal, which is given for eminent achievement in pumping machinery, systems and concepts, recognises Goto's contribution to the development of pump technologies.
Goto received the award for his seminal achievements in the development of advanced numerical and experimental pump research methodologies; for unique contributions in the design technologies of worldwide pumping machinery through Japanese industry-academia collaborations; and for distinguished service in the pumping machinery community.
Ebara has led the development of three-dimensional design technologies for pumps, compressors and other turbo fluid machineries.
At Ebara, technical superintendent is the highest title for engineers who have particular excellence in specialized knowledge and engineering skills in a specific technological field, and who contribute to Ebara's business as well as to society through the industrial sector.
The Henry R Worthington Medal was established by Worthington Pump Inc in 1980. Goto is the first Japanese recipient of the award. Previous winners have included Igor J Karassik, Allan J Acosta, Harold H Anderson and Dara W Childs.