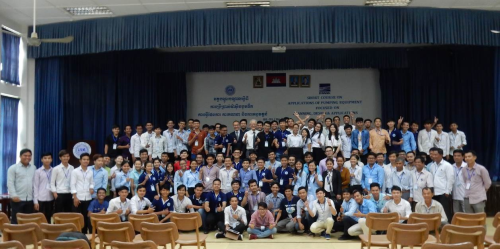 Attendees came from government agencies, private-sector companies and universities.
Ebara says that seminar participants showed strong interest in issues such as energy saving for pump operation using flow control.
The Japanese pump company is planning to give five seminars during financial year 2017.
Ebara's business contact point in Cambodia is Ebara (Thailand) Limited (ETL).