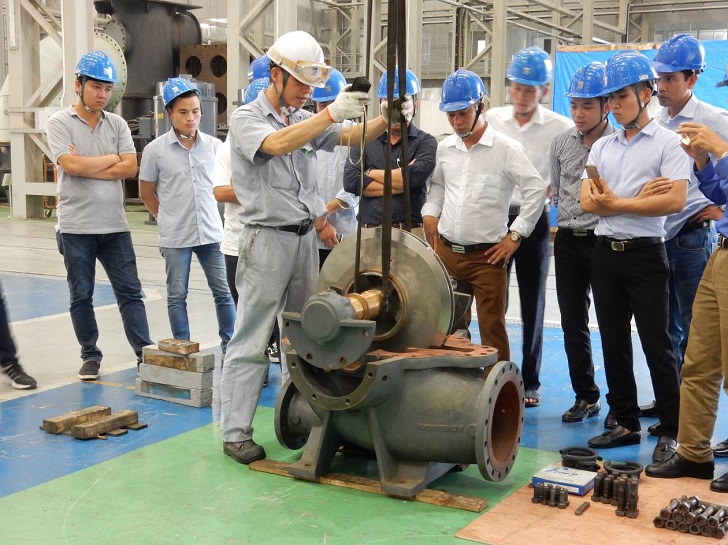 Twenty seven teachers and students from Vietnam's College of Urban Works Construction (CUWC) attended a pump seminar at Ebara's factory in Lai Cach, Hai Duong Province at the end of September.
The seminar included a pump assembly workshop held in the factory as well as a lecture on basic pump technologies. At the assembly workshop, the instructor fitted the rotating body and upper body to a Φ300 mm double suction volute pump.
Ebara opened the Vietnamese pump factory in 2016. The facility can manufacture a variety of pumps, including large units. The plant also offers integrated production, from the creation of a mold to pump assembly.
Follow World Pumps on Twitter | @worldpumps