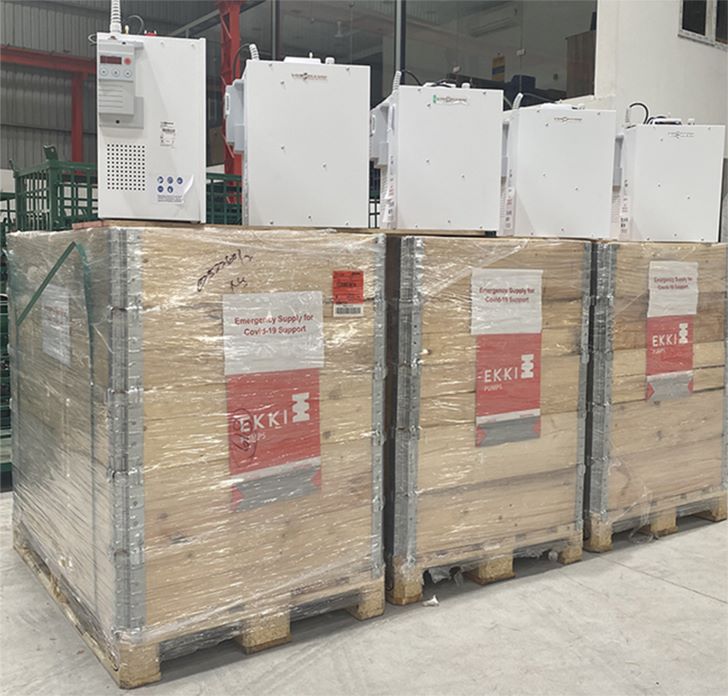 EKKI Pumps is working with its German associates The Viessmann Group and Homa Pumps to support Covid-19 relief efforts in India.
The Indian pump and water technology company has joined forces with the German climate solutions specialist Viessmann to donate ventilators to India.
EKKI is also partnering with its German joint venture partner Homa Pumps to supply personal protective equipment (PPE).
Through its Battle Covid initiative, EKKI is already giving PPE kits to plumbers and installer communities across India, free Covid vaccinations to its employees and their families, and free Covid insurance to its members.
"I express my personal appreciation to the Viessmann and Hoffmann families for demonstrating responsibility in times of crisis and showing solidarity, generosity and living by their values," said Kanishka Arumugam, co-CEO of EKKI. "I encourage more businesses, either small or large, to come together with their associates regionally and globally to battle Covid."
"The global coronavirus pandemic will only end when it ends for everyone – worldwide," said Max Viessmann, co-CEO of Viessmann Group. "The fight against the pandemic requires global solidarity. That is why we are thinking beyond the borders of our own country and providing unbureaucratic help to the people in those regions most severely affected by the pandemic."