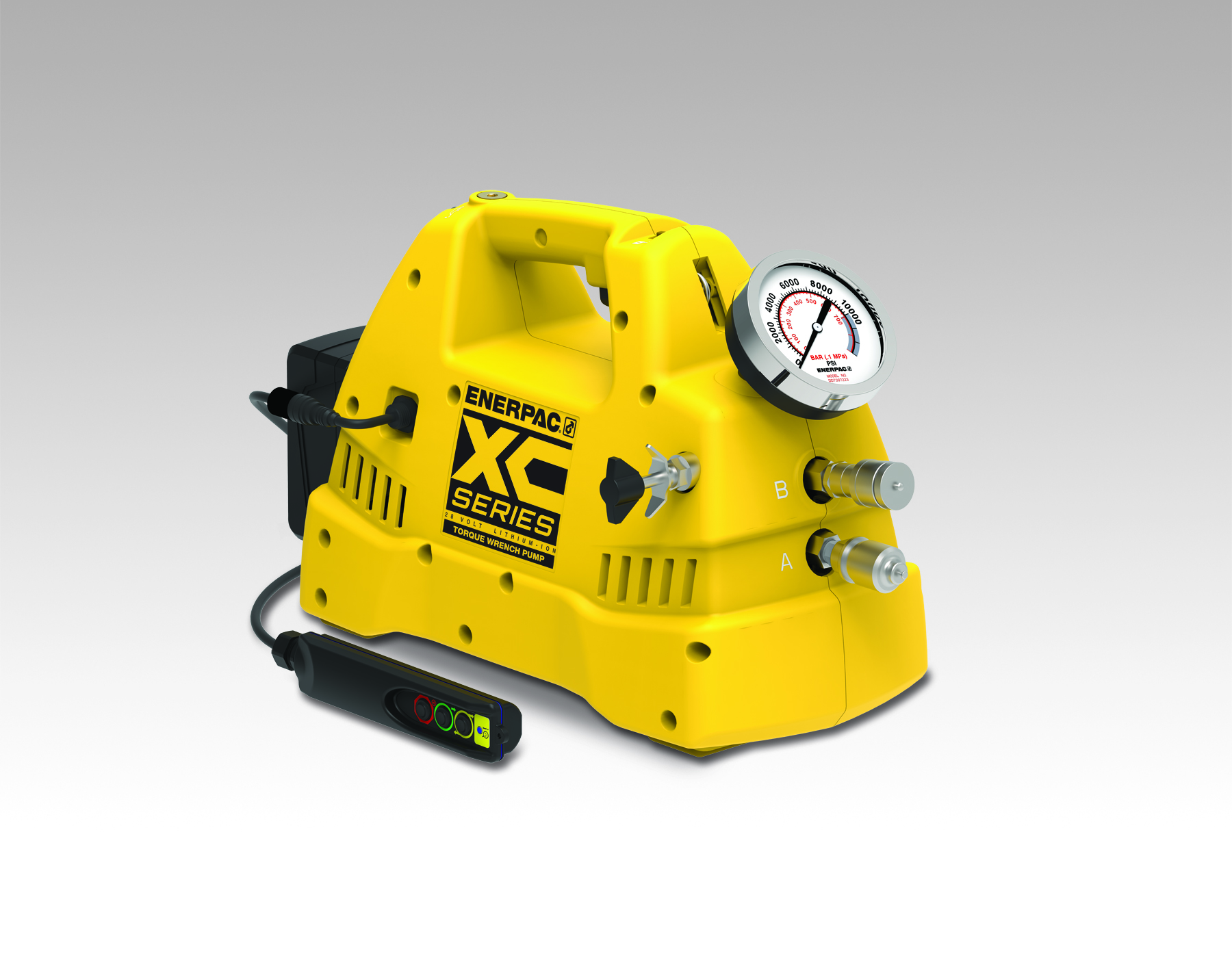 The new Enerpac XC-Series battery torque wrench pump is designed for maintenance bolting applications at sites that do not have access to power or where having extension cords or air hoses could cause trip hazards.
The XC- Series cordless torque wrench pump features an interactive pendant that can be operated in manual or auto-cycle mode. The pendant allows the operator to store a set operating pressure. The pump has an accessible user adjustable relief valve for precise pressure control along with a bladder reservoir that allows the pump to be used in any position.
Additional features include a pendant that provides visual feedback, via an LED indicator and vibratory feedback of the pump operations, an integrated handle and carrying strap for portability. The pump also includes a 28-volt battery with lithium-ion technology for maximum battery performance and a one- hour charger.
The pump is designed with a high-strength, fibreglass reinforced composite housing for demanding environments.
The following wrenches are designed for use with the XC Cordless Torque Wrench Pump: S1500X, S3000X, W2000X, W4000X.