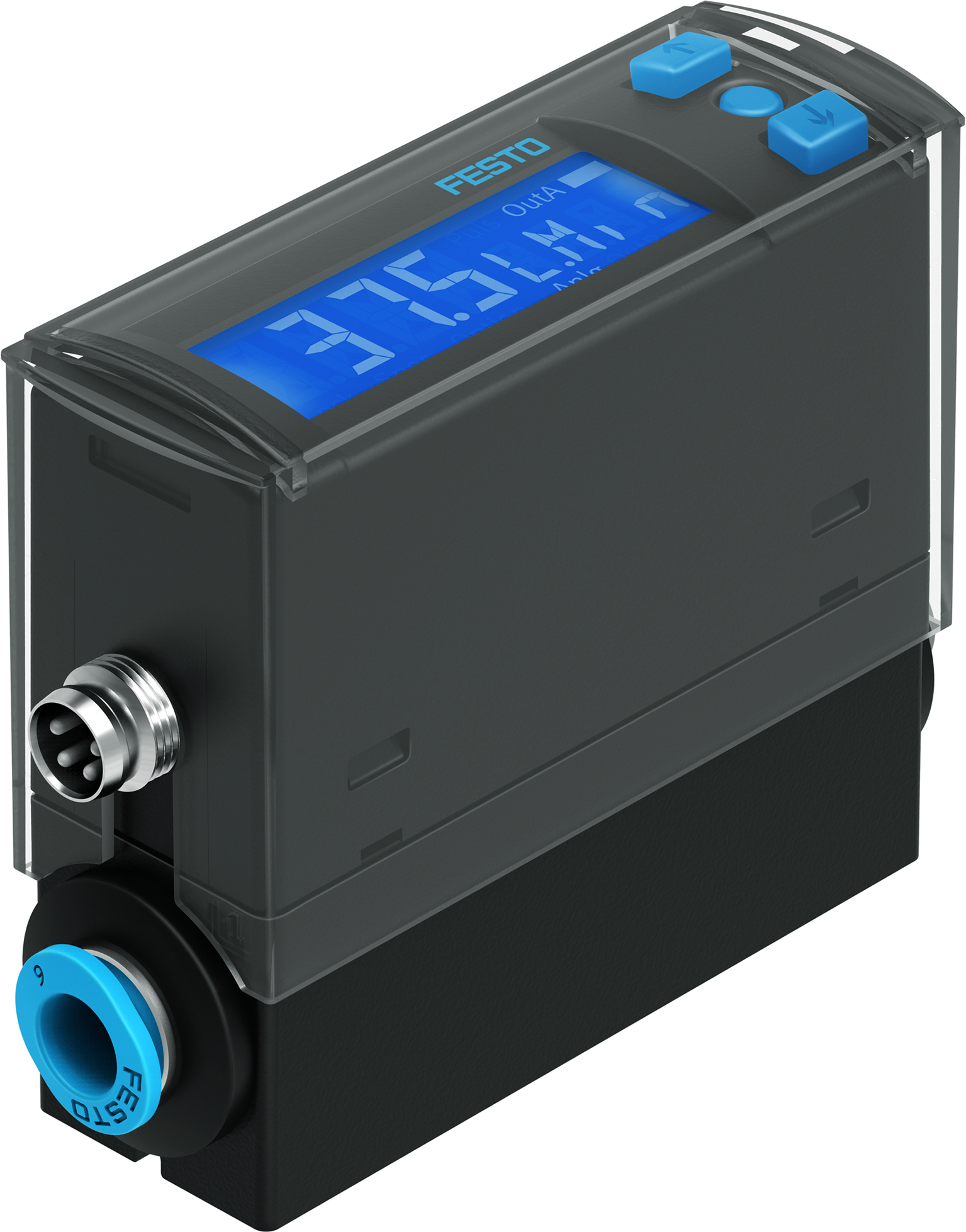 Automation specialist, Festo, has released the new SFAH flow sensor for monitoring compressed air.
The SFAH flow sensor combines high flow dynamics with a compact design and has been developed to measure non-corrosive gases and air. It is designed for use in the general automation market, particularly for small parts picking applications, consumption monitoring, air gap checking and leakage detection.
The company says the SFAH flow sensor provides accurate and reliable readings and its design makes it less susceptible to disruption by particles and moisture. Operating at pressures between 0.9 bar and 10 bar, the SFAH offers an extended flow measurement range from 0.002 l/min to 200 l/min.
The SFAH flow sensor has an intuitive user interface with high output flexibility. It also has a high level of in-built flexibility thanks to switchable electrical outputs – including NPN/PNP, NO/NC and IO-Link. Equipped with digital and analogue outputs, it can be programmed directly via 'teach' buttons on the unit, or by using an IO-link master and selecting parameters via a computer or PLC.
The SFAH flow sensor is IP40 rated for use in general industrial applications and a range of accessories is available to protect the sensor in harsher environments.