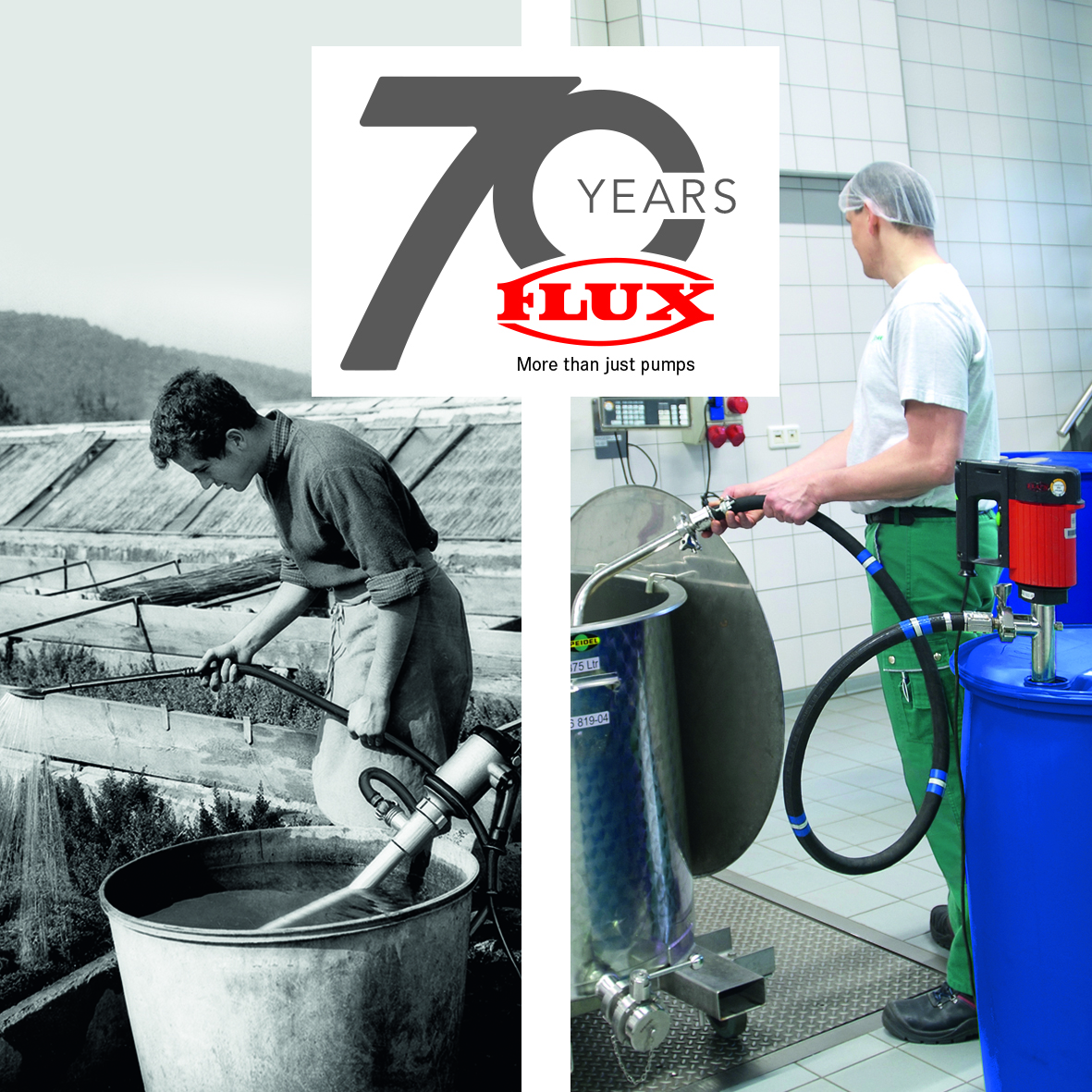 This year, German pump manufacturer Flux-Geräte is celebrating 70 years since its invention of the first electric drum pump, the FLUX brand in 1950.
Since then, Flux-Geräte has developed a wide range of products including different types of pumps with motors, flowmeters and accessories for the transfer, emptying, circulating, mixing, dispensing and metering of fluids. The company also manufactures drum-emptying systems and custom-designed systems.
To celebrate its long history, the company has designed a special website page for the 70th anniversary and from March–September it is running the Pumps in Action competition asking for photographs of drum pumps in action, either in the past or more recently. It could be an older FLUX drum pump which is still working or a drum pump working in extreme operating conditions.
The anniversary celebrations will end with a charity concert in September. For more information about the history and the anniversary competition, you can visits its special anniversary website page here.