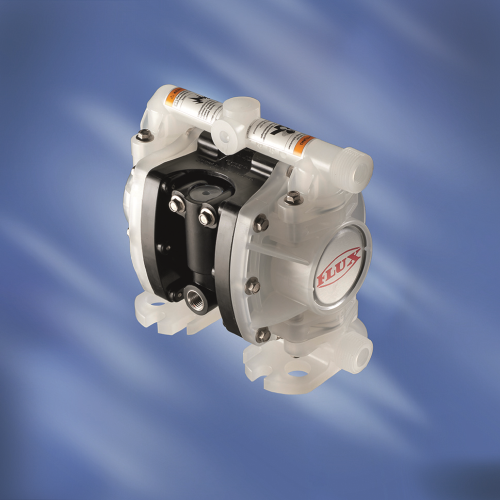 The FDM 07 will be showcasedat Hannover Messe.
The FDM 07 combined low air consumption with a high flow rate and can be used in a wide range of applications including laundries and car washes where surfactant mixtures are metered, in surface finishing operations in which media are circulated and filtered or where installations and machinery are filled with process additives.
Flux says contaminated media containing solids of up to 1.6 mm in size can be pumped without any problems. The suction and pressure connections of the new design each have a hybrid internal thread as well as an external thread which allows easy installation of the pump into existing processes and pipes.
The design ensures completely oil-free running so no servicing unit is necessary while an integrated silencer minimizes noise.
The FDM 07 will be showcased at the German trade fairs Hannover Messe from April 13-17 and the European Coatings Show from April 21-23.