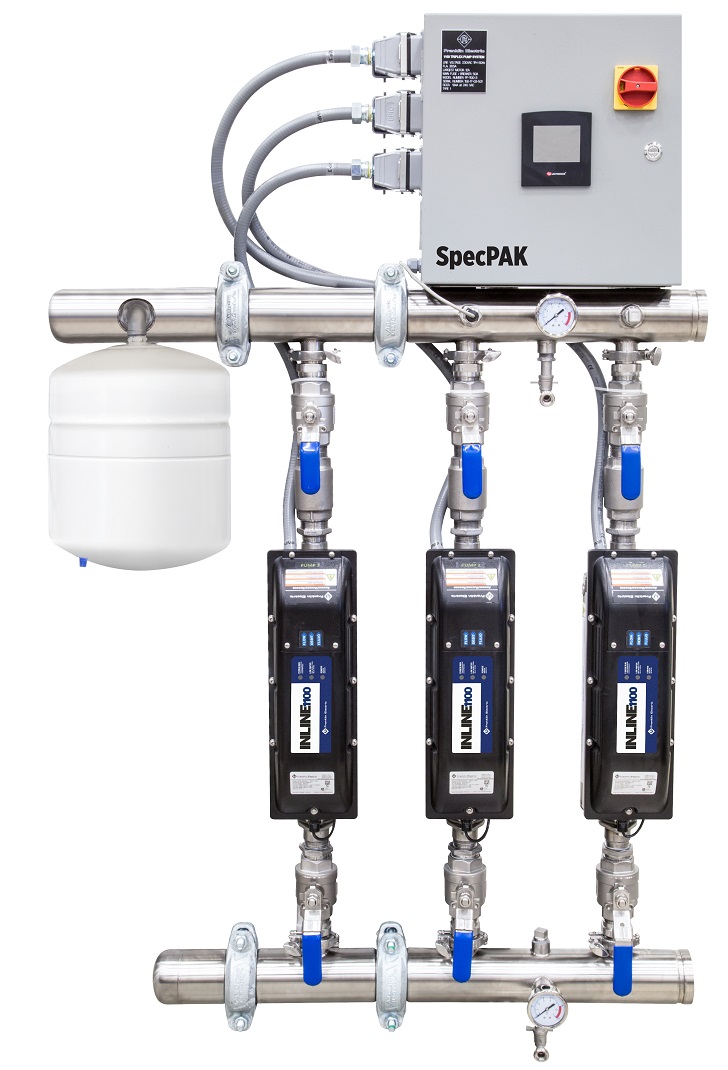 US manufacturer of submersible pumps and electric motors, Franklin Electric, is now offering the Inline 1100 SpecPAK Pressure Boosting System to simplify multi-pump specification and installation.
The Franklin Electric Inline 1100 is an all-in-one, constant water pressure system that contains the pump, motor and drive in a compact package so that it can be easily integrated into water system designs. If there is an increase in water needs, the pump immediately accelerates to the correct speed to ensure the water pressure stays constant throughout the application. Each unit provides up to 60 pounds of additional pressure, so when sized properly within the Inline 1100 SpecPAK, it will ensure the pressure typically does not vary more than 1-2 psi.
Plumbing configurations connected
According to the manufacturers, the Inline 1100 SpecPAK connects almost all commercial, industrial, or large residential plumbing configurations, so contractors only need to estimate the amount of water flow to be boosted to the desired constant pressure output. The system comes packaged and ready for installation in almost all locations. The Inline 1100 SpecPAK also allows for an increase in the quantity of pumps after the initial installation if required.