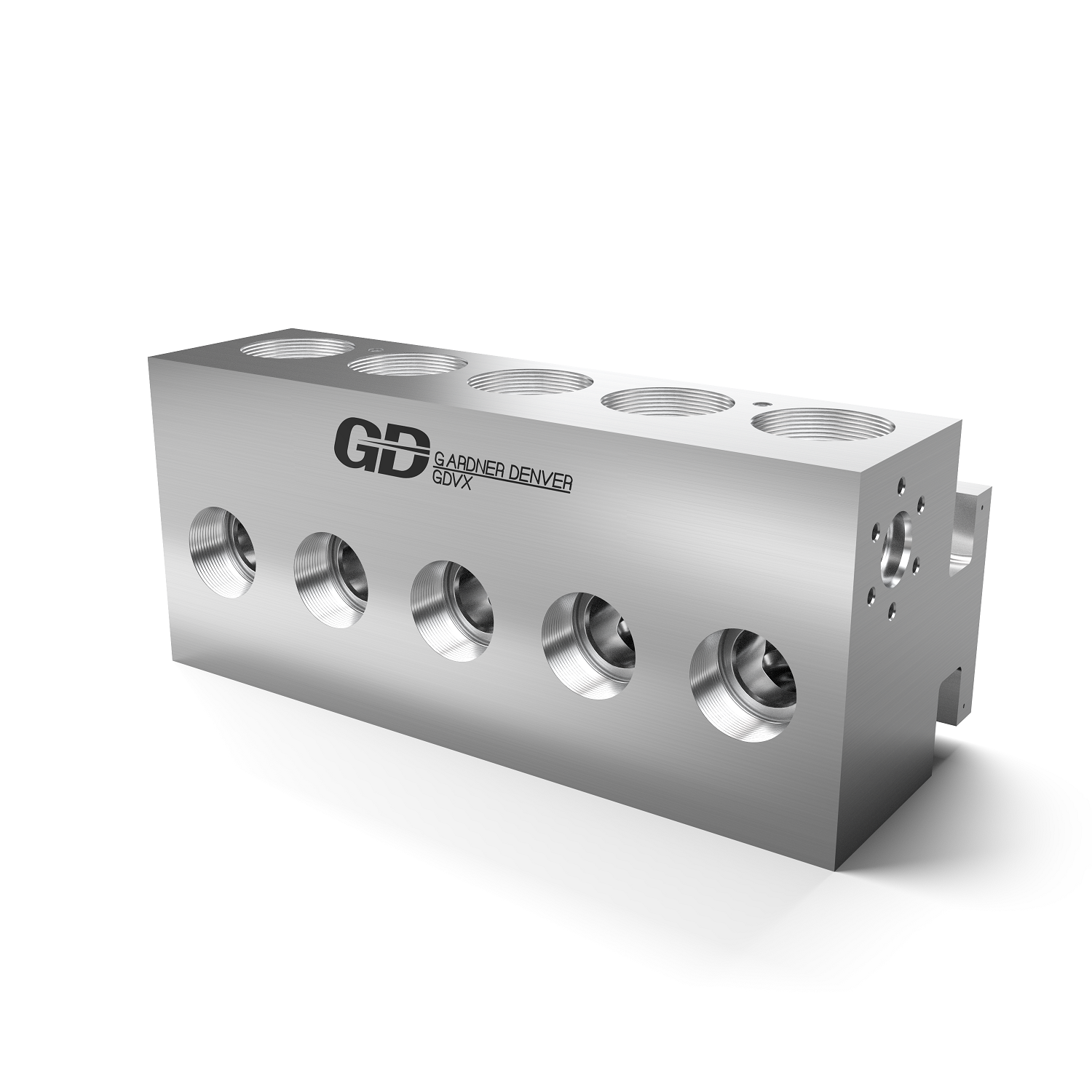 Gardner Denver High Pressure Solutions (HPS), which specialises in the drilling, well servicing and frac pumps market, has released its next generation fluid end, the VX hydraulic fracturing pump fluid end. 
The lightweight VX is for use with GD-2500Q hydraulic fracturing pumps and comparable 8 in stroke quintuplex power ends from other manufacturers as a replacement for the larger and heavier Gardner Denver SGWS fluid end. The company says the VX represents an economical alternative to the SGWS while retaining many of the existing SGWS internals such as valves and seats, Redline consumables, Falcon Technology and suction cover retainers.
The VX fluid end weighs 2,000 lbs less than standard industry fluid ends, yet maintains the performance, longevity, and installation configuration of traditional SGWS. The company's testing has proved that the VX is an inexpensive alternative to the SGWS while fatigue life, thread strength, and washout life meets or exceeds that of the SGWS. The new VX uses a standard 6-bolt flange configuration and is a direct replacement for the SGWS and most competitor fluid ends.