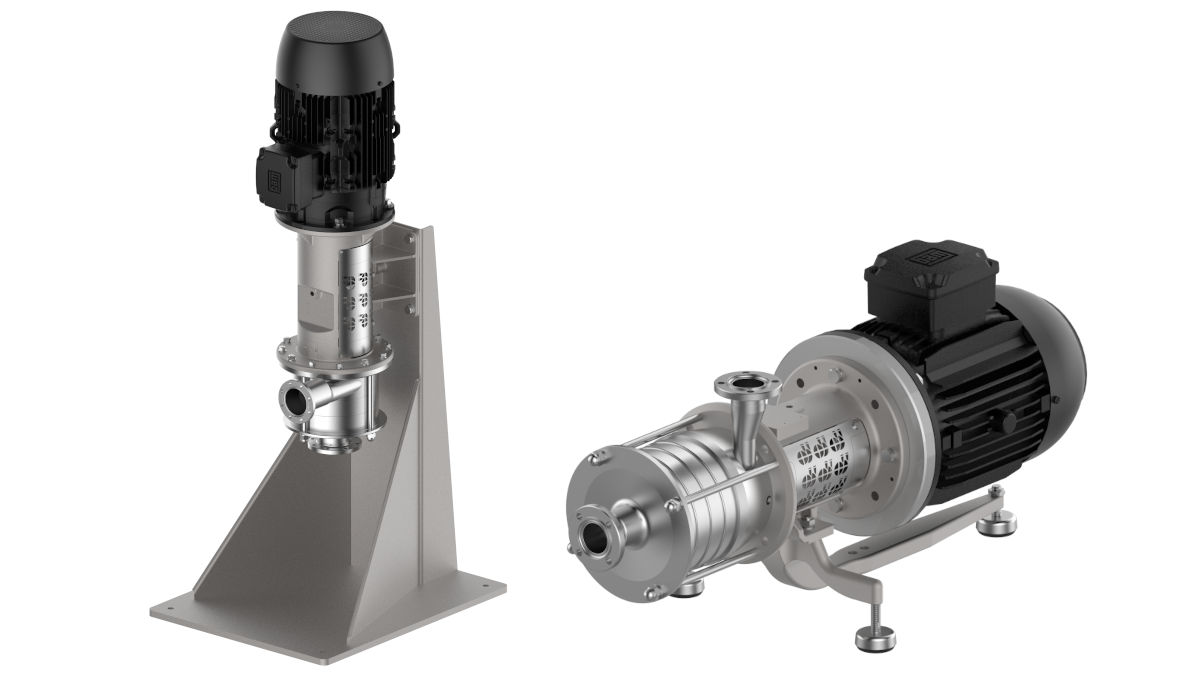 GEA has introduced a third size in the GEA Hilge CONTRA range, expanding its range of centrifugal pumps for use in the food & beverage and pharmaceutical industries to a flow rate of 100 m3 per hour.
The GEA Hilge CONTRA III multistage centrifugal pump has long been used in sterile applications because of its electropolished surfaces and high-quality sealing materials.
By introducing the new size with increased drive power, GEA has doubled the maximum flow rate to 100 m3 per hour. The company said it wants the GEA Hilge pump range to cover as large a performance spectrum as possible with just a few sizes, reducing spare parts inventory costs for operators.
In both the food and pharmaceutical industries, the requirements for purity and reproducible quality of raw materials, active ingredients and end products are particularly high. In pharma applications, the water typically transferred by pumps is of water for injection (WFI), purified water (PW) and aqua purificata (AP) quality. Other media to be transferred are infusion solutions, suspensions, nutrient solutions, alcoholic solutions, vaccines or blood plasma.