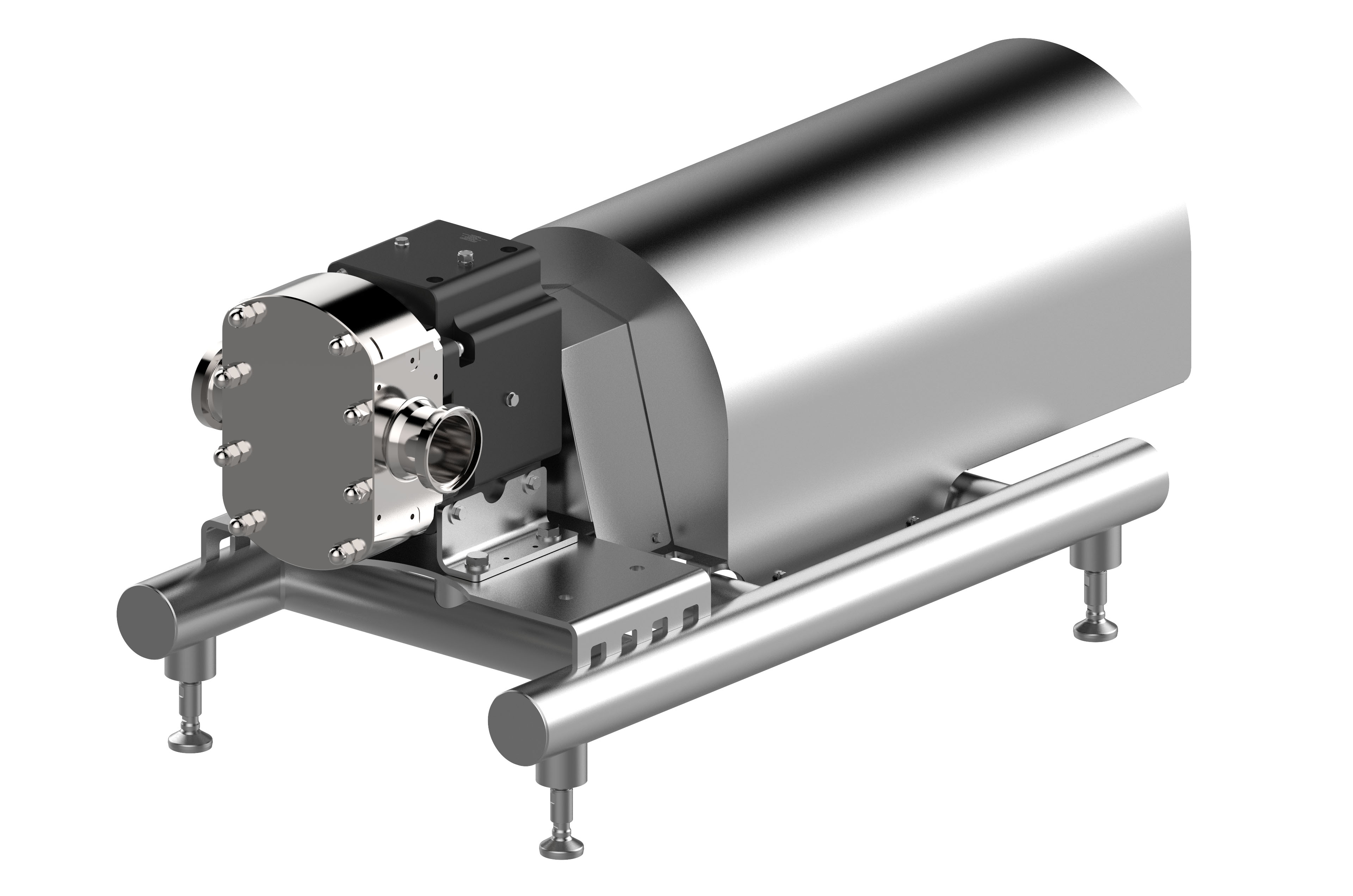 Pump manufacturer for the food processing industry, GEA, is expanding its NOVALOBE pump range with the large-volume GEA Hilge NOVALOBE 60.
The rotary lobe pump is specifically designed for pumping and dosing highly viscous media with large particles. It meets the hygiene standards of the European Hygienic Engineering and Design Group (EHEDG) guidelines for aseptic and sterile applications in the pharmaceutical, chemical and food industries.
GEA product manager, Ulla Främke, introduced the rotary lobe pump at the recent ACHEMA trade fair and said that the company has almost doubled the chamber volume to 2.1 litres per revolution for the new Novalobe. It can pump particles measuring up to 41 millimetres, necessary with products such as fruit yogurt or fish and meat salads.
The new Novalobe can pump larger quantities at low speed, which is crucial for sensitive media. Ulla Främke explained, "When preparing infusions and delivering blood products, working with fats and enzymes, or even producing cosmetics, shampoos and lotions, the emulsions should never separate while pumping." The Novalobe 60 ensures that the products do not change during pumping.