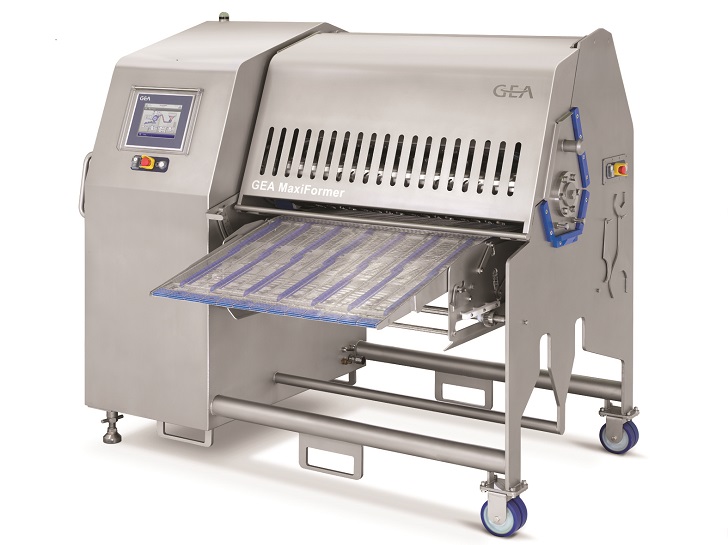 At Anuga FoodTec in Cologne, March 20-23, 2018 GEA will focus on 'Innovations & Liquids' in Hall 10.2 Stand A-090-C-119. The company will be showcasing new products aimed at the processing & packaging technology for the food industry.
The GEA MaxiFormer is a rotating drum concept for meat forming; the GEA CombiPlus is for the production of pasta filata cheese; the GEA S-Tech is a spiral freezer; the GEA Hilge HYGIA H is a high-pressure pump for use in dairies.
High capacity formed products
Launched at IFFA 2016, Anuga FoodTec will begin the sales release for the GEA MaxiFormer. This machine is a rotating drum for high capacity formed poultry, pork or meat replacement products. Its low pressure meat filling principle is designed to bring a more consistent, higher quality formed product.
In addition, it aims to provide more filling accuracy and less product waste by reduced leakage, the so-called smearing. Compressed air pulse for knock-out, without using water, ensures cleaner and quieter forming and lowers operating costs.