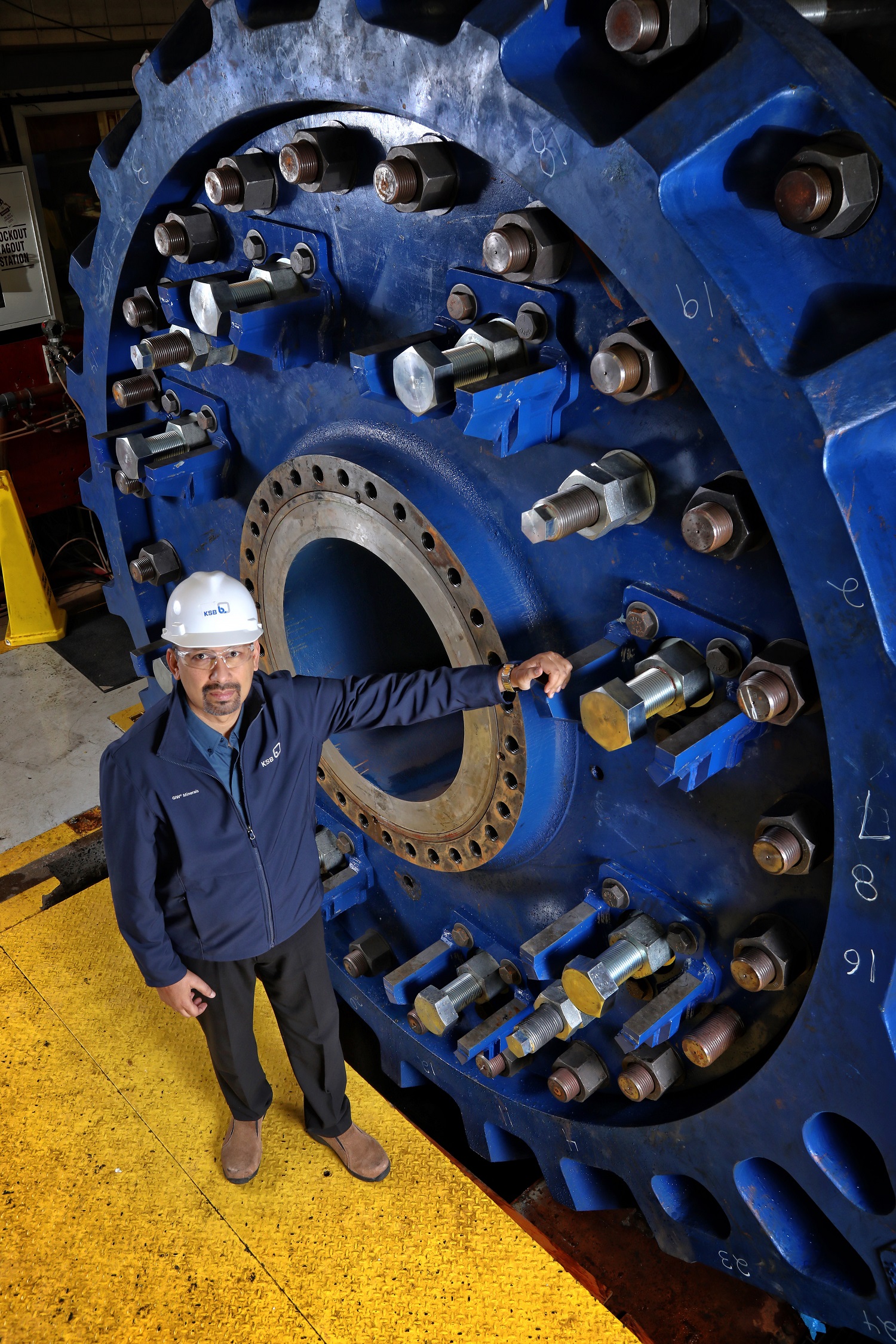 GIW Industries' new slurry pump, the TBC-92, is the largest and heaviest slurry pump available in the mining industry and is designed for operation in the oil sands.
Named for its 92-in impeller, the TBC-92 is designed to tackle heavy-duty slurry transport and its launch means that GIW now has pumps in service at all operating Canadian oil sands hydro-transport applications.
The design of the TBC-92 incorporates many elements from the TBC-84, known as the "Super Pump," and adds features from GIW's MDX product line, which is used in heavy-duty mining circuits throughout the world of hard rock mining.
The pump weighs about 209,000 lbs with a casing that weighs 34,000 lbs alone. For ease of maintenance, customers receive custom lifting devices to facilitate safe removal and installation of wear components. The pump also features a long-lasting suction liner that can be adjusted without needing to shut the pump down.
Once the pump is installed, customers have a dedicated site account manager, who will work hand-in-hand with them throughout the start-up process.