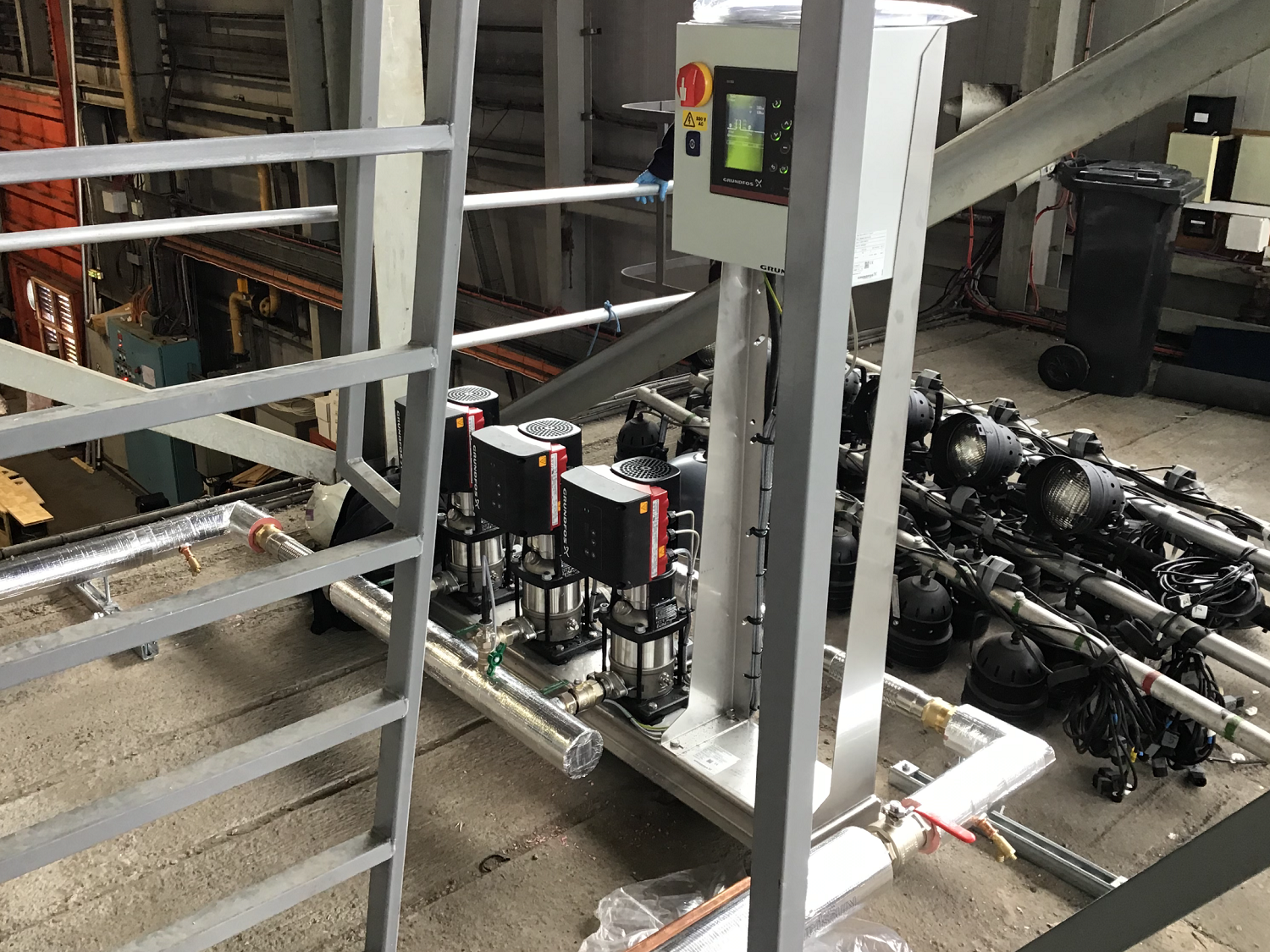 Grundfos has responded to an urgent request for additional water boosting as part of the conversion of the SEC conference centre in Glasgow to the NHS Louisa Jordan hospital, a 1300-bed field hospital which will treat Covid-19 patients.
The call for three Grundfos Hydro MPC-3 booster sets was made on a Monday and the boosters were then built to order, tested and shipped out from Grundfos' manufacturing plant in Sunderland in just three days, arriving in Glasgow on the Friday.
A member of the Grundfos Service team then visited site to complete the commissioning of the sets and to make sure that they were ready to support all the water demands the facility would need. Just before handover, an additional requirement for secondary hot water circulators to support the domestic hot water system became clear. Three Grundfos UPS 32-80N were quickly driven north in a relay, arriving within a few hours of the order acknowledgement.
The company says it is proud of the great team effort from Grundfos' sales, production and service teams to deliver what was required to the new field hospital.