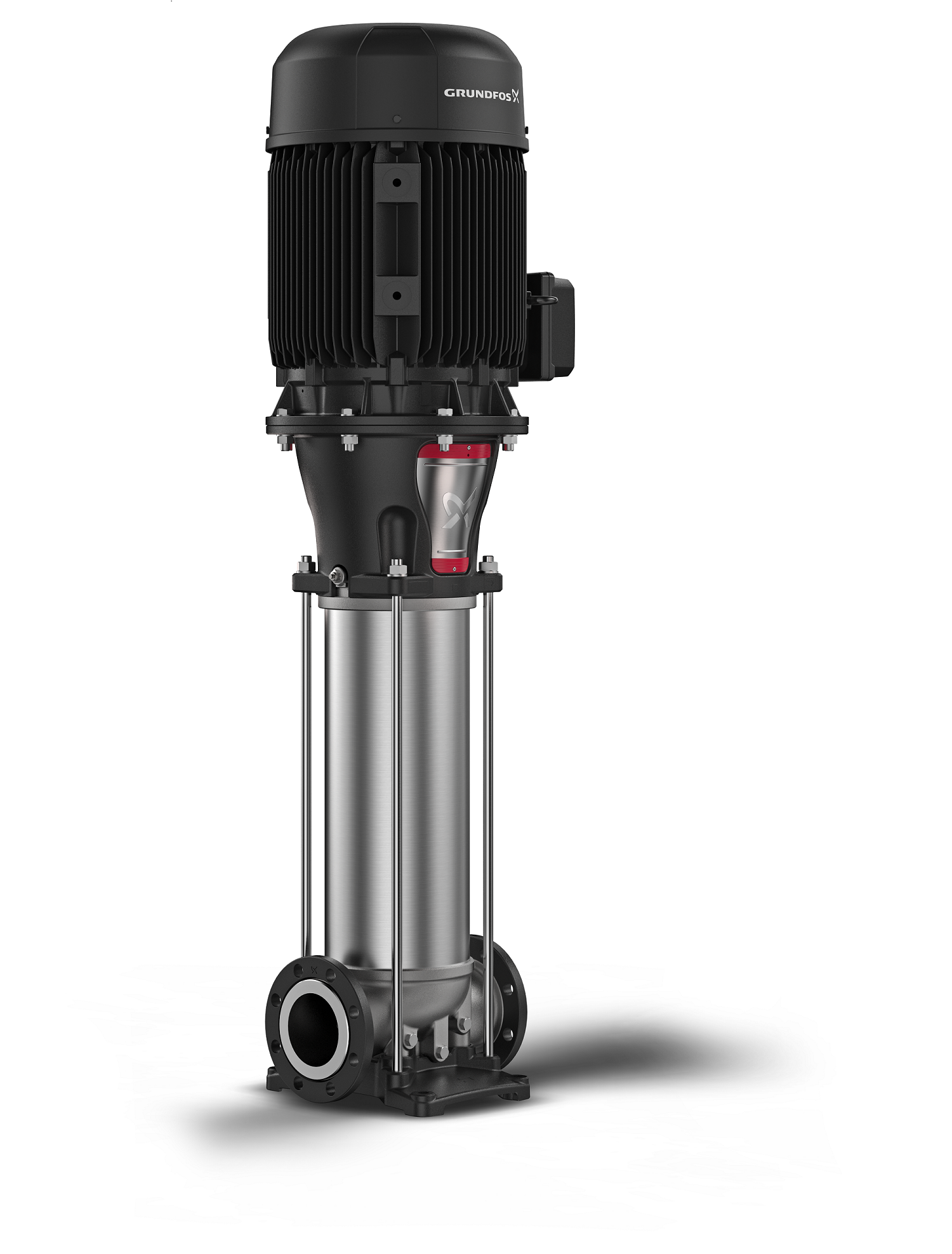 Grundfos has announced the release of the latest generation of its vertical multi-stage CR pumps, designed for transporting corrosive, hot and high-pressure liquids in applications such as water supply, water treatment and industrial settings.
The pumps are being released after extensive research, development and testing of new hydraulic designs. Once the new generation is fully released, it will include three extra-large flow sizes of up to 580 psi pump pressure.
The Grundfos CUE drives are specifically optimised for pump operation and available in all voltages and frequencies for pumps in the CR range. CR pumps up to 30 hp can be fitted with either integrated drives (CRE) or stand-alone drives (CUE). For the large CR/CRN range, Grundfos offers plug-and-play drives that can be preconfigured and tested to suit specific needs.
The CR range forms the backbone of the Grundfos plug-and-play Hydro MPC booster systems. These performance-optimised systems are available in configurations with up to six CR pumps, allowing for flows of up to 5,400 gpm.  The expanded range of CRs can also be integrated into Grundfos Engineered Systems (GES).