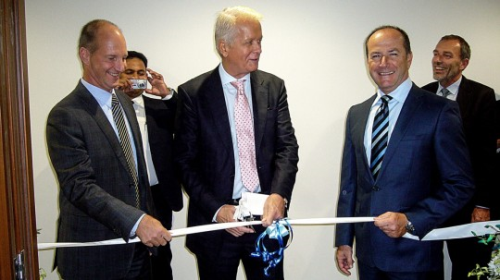 Masdar City, the world's first zero carbon city, has been established by the Abu Dhabi government to advance the development of renewable energy and cleantech solutions.
"We are happy to have this new branch office in Masdar. The city is already well known in the Middle East for renewable energy and energy conservation projects and in Grundfos we also work towards the same goals through our pumping systems. We hope our association with Masdar will help in future business," said Grundfos Greater Middle East managing director Henning Sandager.
All of the main pumps in the existing Masdar Institute buildings are from Grundfos. A Grundfos solar pumping system is connected to the fountain in Masdar.