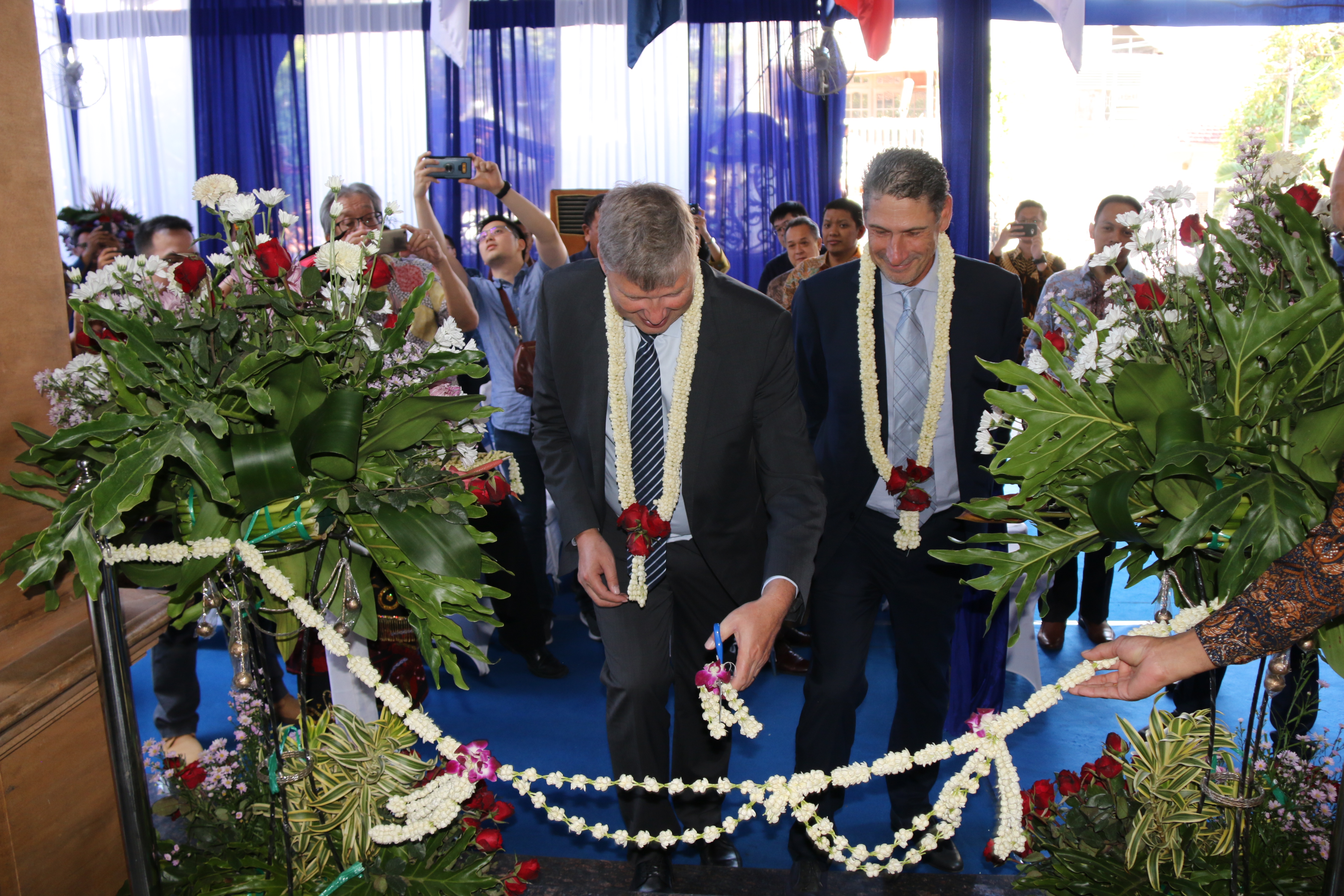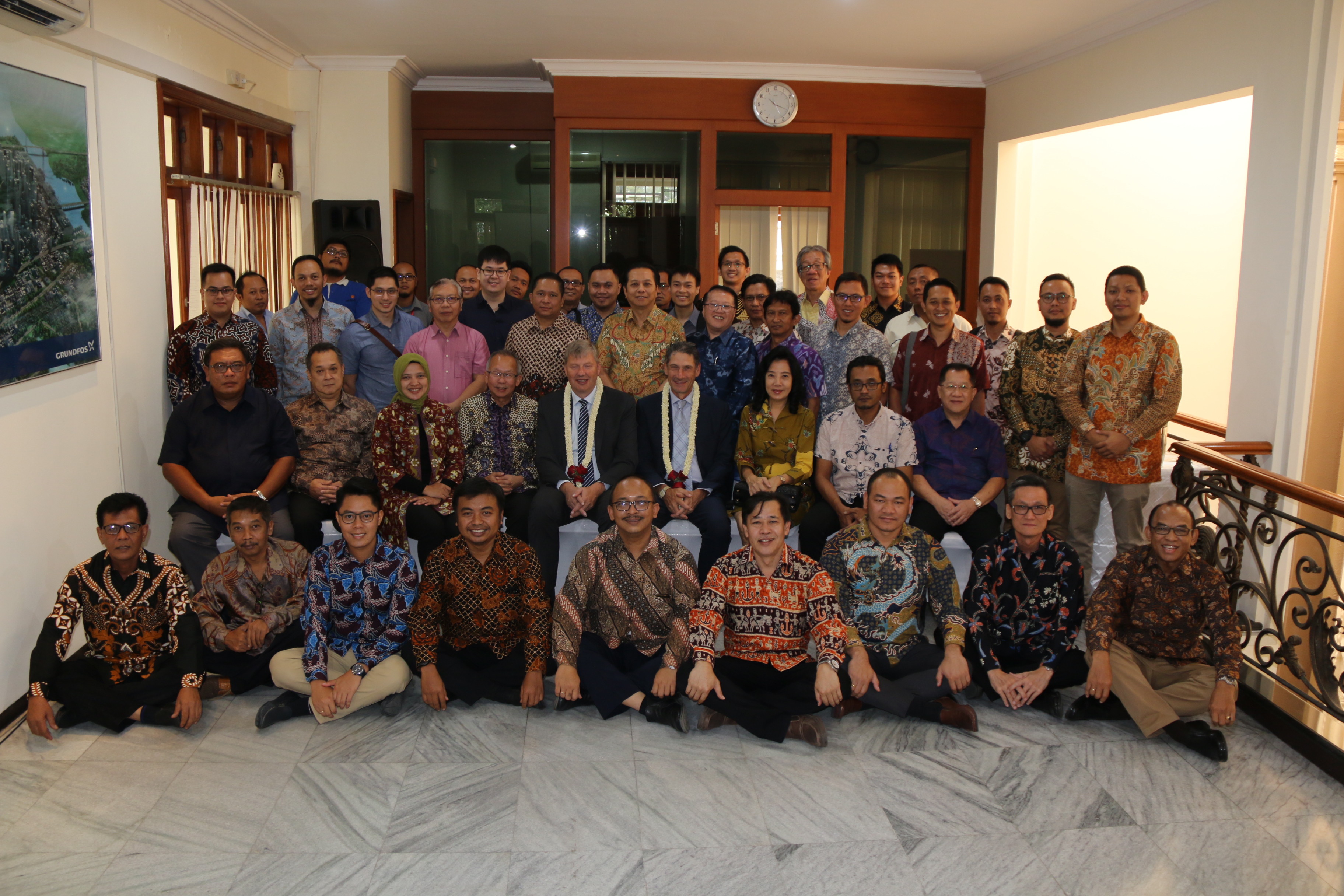 PT Grundfos Pompa, the sales company of Grundfos Group in Indonesia, has inaugurated its new office building in Surabaya, the country's second largest city and the capital of the East Java province.
The new branch office will help Grundfos serve customers across key segments including industry, water utility, commercial building services and domestic building services.
Kim Jensen, regional managing director – Grundfos Asia Pacific Region, and Giancarlo Roggiolani, general manager – Grundfos Indonesia & Philippines, attended the inaugural event, along with key management team members from Indonesia, customers and partners.
"Our new branch office in Surabaya has been designed keeping efficiency at its core," said Roggiolani, "In addition to being comfortable, it is also equipped with supporting facilities such as service workshops (after sales service), training rooms and product displays. All this will further support our reach and service to the eastern Indonesian market more freely."
PT Grundfos Pompa, which was established in 1990, has its head office in Jakarta.