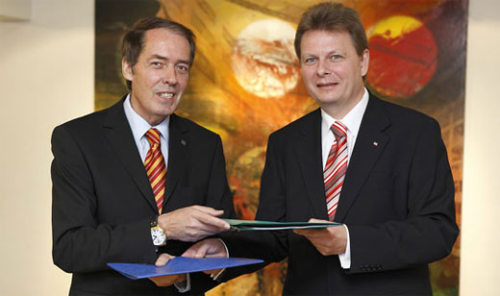 DB Services will sell Grundfos products and services to internal and external customers through its nationwide network of trained employees.
"With Grundfos we have a partner whose quality awareness at pump technology is highly evaluated by industrial and water supply companies," said Ralph-Peter Hänisch, CEO of DB Services.
Under a separate contract, DB Services North will also take over facility management of Grundfos Germany's biggest production site in Wahlstedt close to Hamburg. "In this contract we will realise our service promises on a very high industrial level," said Peter Schmalz, CEO of DB Services North.
"For me these contracts between two leading companies highlight the start of a close and long-term co-operation, which will be a source of further ideas and activities," said Hermann Brennecke, CEO of Grundfos Germany.