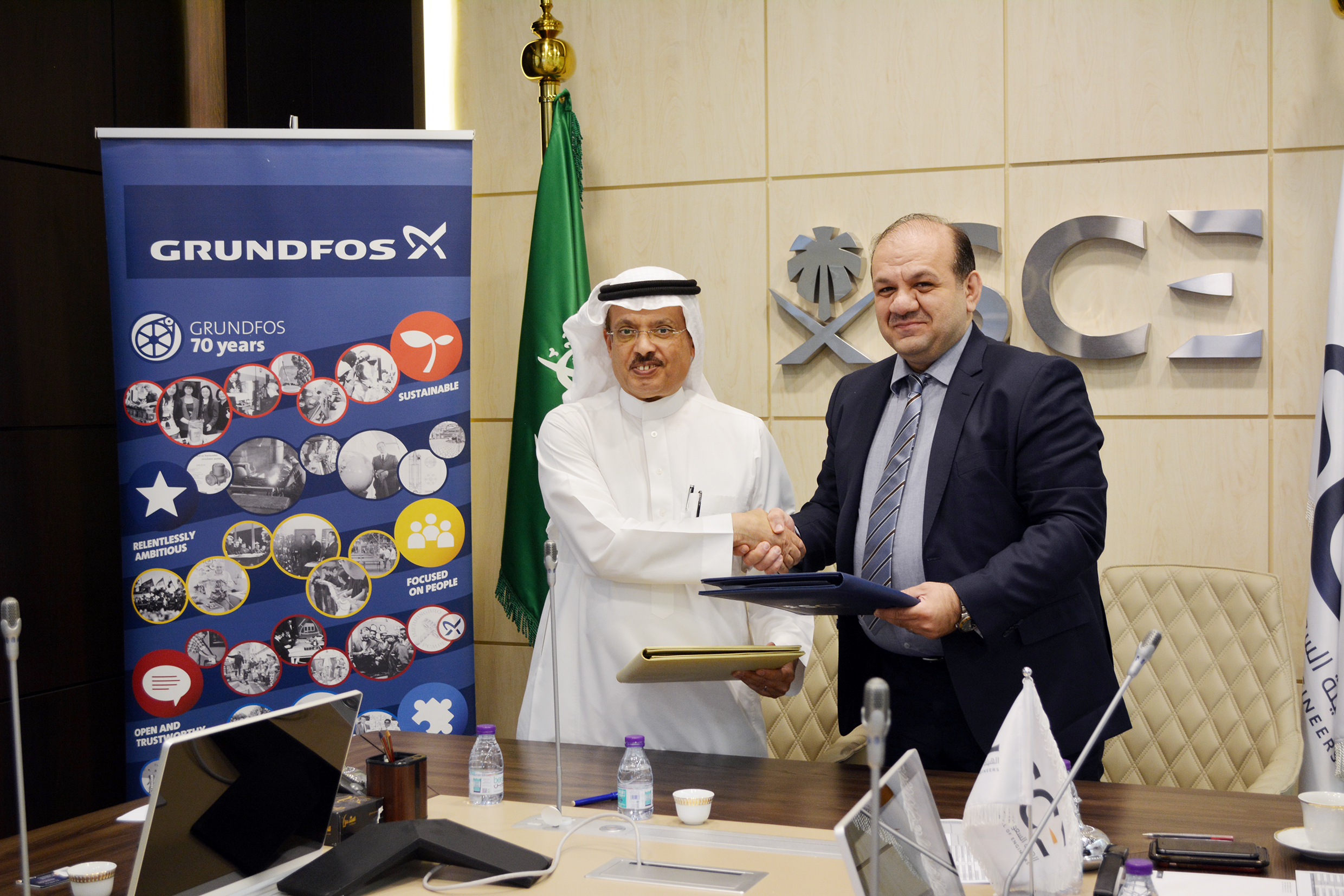 Grundfos has signed a memorandum of understanding (MoU) with the Saudi Council of Engineers (SCE) to provide training to the council's members across Saudi Arabia.
Headquartered in Riyadh, the SCE operates under the supervision of Saudi Arabia's Ministry of Commerce and has more than 240 000 engineers as members.
The Grundfos training will provide recent graduates with basic skills and knowledge of how pumps work, pump applications, technologies and pumps types, as well as the most sustainable solutions. The one-month courses, which include a mix of theory and practice, will be SCE-approved.
There are further plans to offer advanced training to the more experienced members of the council and to help engineering professionals to stay at the forefront of the latest developments in pumps and water application systems. The MoU also extends to events and marketing activities and will create a platform for the exchange of knowledge.
Grundfos Gulf Distribution FZE, which was incorporated in Dubai in 1989, is the regional headquarters of the company for the East Europe, Western Asia and Africa.