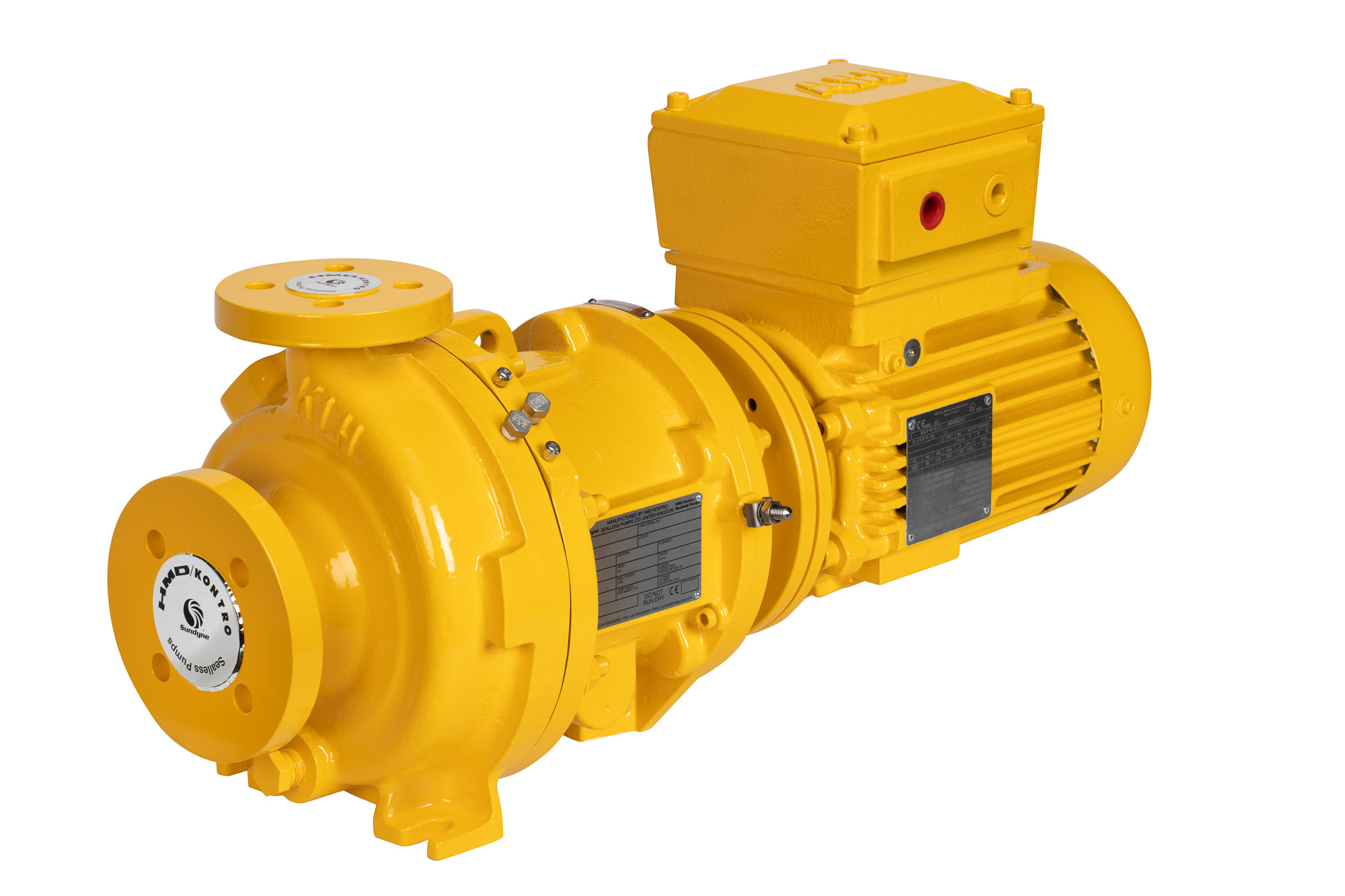 HMD Kontro's CSA range has new capabilities including expanded flow capacity and modular components for applications in the chemical, pharmaceutical and general industry markets.
HMD Kontro Sealless Pumps are designed for handling high temperature, toxic, flammable, corrosive, carcinogenic and aggressive fluids.  An alternative to traditional sealed pumps, the sealless magnetic drive designs eliminate emissions and leaks.
The new CSA Range offers the modular components needed to assemble HMD Kontro sealless pumps to resellers in the US, allowing them to adapt pumps to specific customer requirements and deliver them far more quickly than before. The new modular kits feature updated technology and include:
A hydraulic kit featuring the pump's casing and impeller
A common parts kit with the pump shaft and bush holder
A magnetic drive kit with inner and outer magnetic rings and containment shells
A new coupling housing kit as a secondary control/containment option.
A close-coupled drive kit with motor and drive adaptors
A separated mounting drive kit with the bearing housing, using either an oil bath, pure or purge oil mist method of lubrication
A primary seal conversion kit with O-Rings, and gaskets.