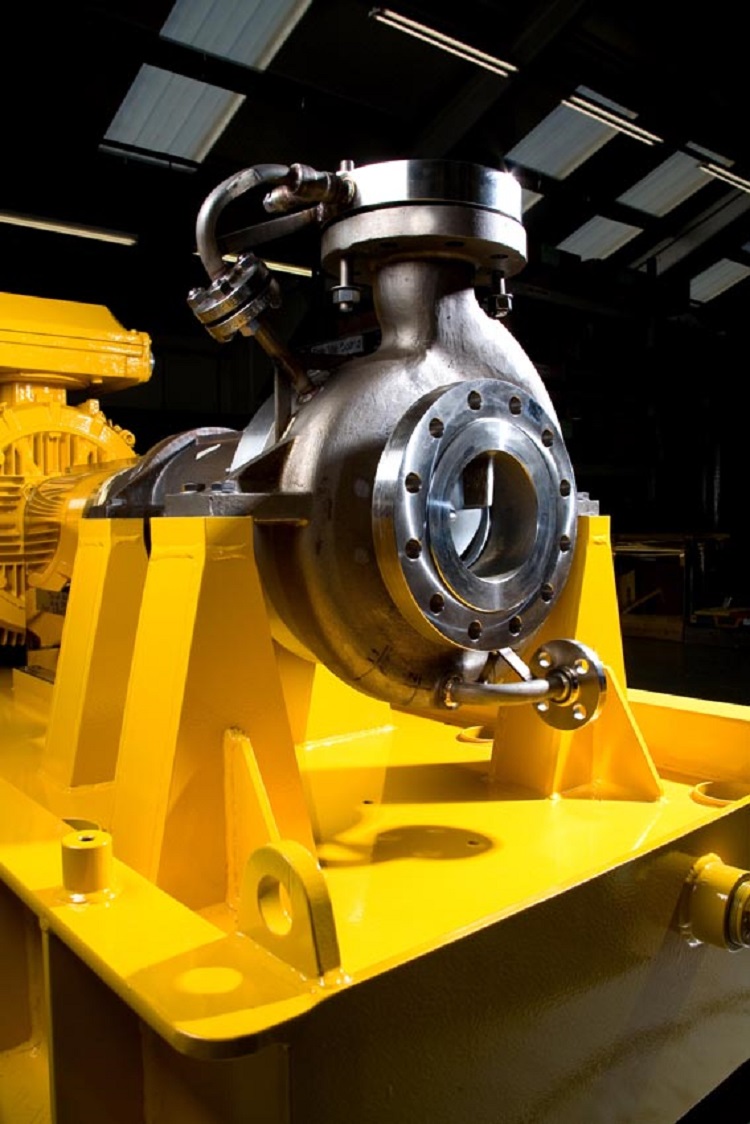 Magnetic drive sealless pump specialist HMD Kontro has introduced a new pump for use in hydrofluoric acid (HF) alkylation, resulting in alkylate, a highly corrosive fluid.
Developed in collaboration with HF unit operators and working closely with Honeywell UOP, licensor of HF alkylation technology, the sealless pump features a casing manufactured from C22/C276.
Hydrofluoric acid (HF) alkylation combines olefins (primarily a mixture of propylene and butylene) with isobutene in the presence of a hydrofluoric acid catalyst.  The result is a product called alkylate, a high-octane additive, responsible for the anti-knocking property of unleaded petrol/gasoline.
The continual tightening of clean fuels legislation has increased the demand for HF alkylation, with alkylate a critical safety component that offsets the high vapour pressure of the ethanol mandated in modern low-sulphur unleaded petrol and gasoline supplies.
Safe containment is vital and alkylation units must be operated with extreme care as there is potential for acid runaway, accelerated equipment corrosion and associated HF release. Designed for resistance against highly corrosive fluids, the new HMD Kontro sealless pump ensures conformity with all environmental health and safety standards through complete fluid containment.