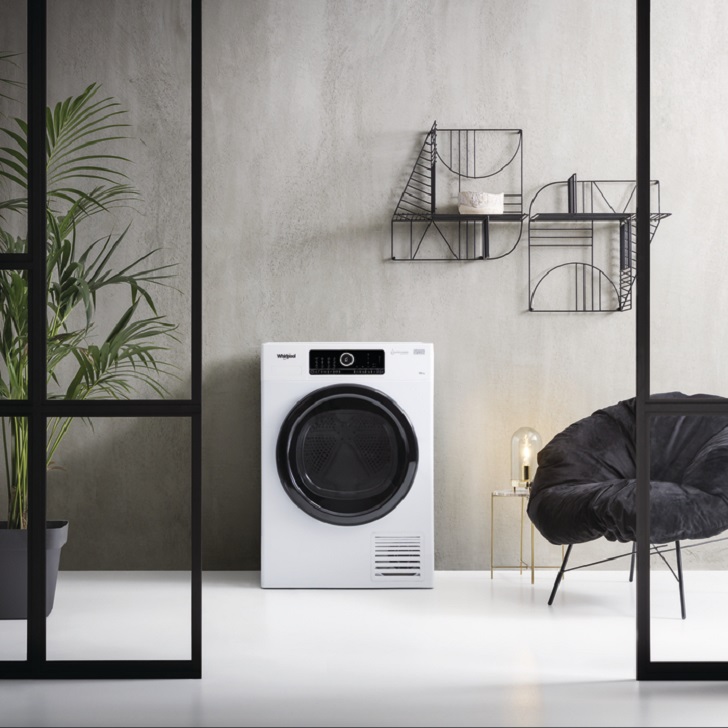 Honeywell announced recently that Whirlpool is deploying the Honeywell Solstice N13 (R-450A) refrigerant in its heat pump tumble dryer range, replacing the previous R-134a refrigerant.
The switch to Solstice N13 enables Whirlpool to cut carbon emissions by approximately 60% and comply with European Union Ecodesign and F-Gas regulations while providing a more efficient product for its customers.
 Ronald Voglewede, Global Sustainability director at Whirlpool said, "Compared to traditional condensing tumble dryers, those with a heat pump offer up to 50% lower energy consumption and, since Solstice N13 is a near drop-in replacement for R-134a, it was a quick and easy changeover with no additional engineering investment required."
Based on hydrofluoroolefin (HFO) technology, Solstice N13 is a non-flammable, non-toxic alternative to R-134a in medium-temperature systems, offering similar performance and energy efficiency but with a global warming potential (GWP) of only 604 versus a GWP of 1,430 for R-134a (IPCC AR4).
"Solstice N13 solves a number of challenges companies like Whirlpool face, including the increasingly limited availability of high GWP refrigerants under the EU F-gas quota system and strict Ecodesign regulations," said Julien Soulet, vice president and general manager, Honeywell Fluorine Products Europe, Middle East and Africa.