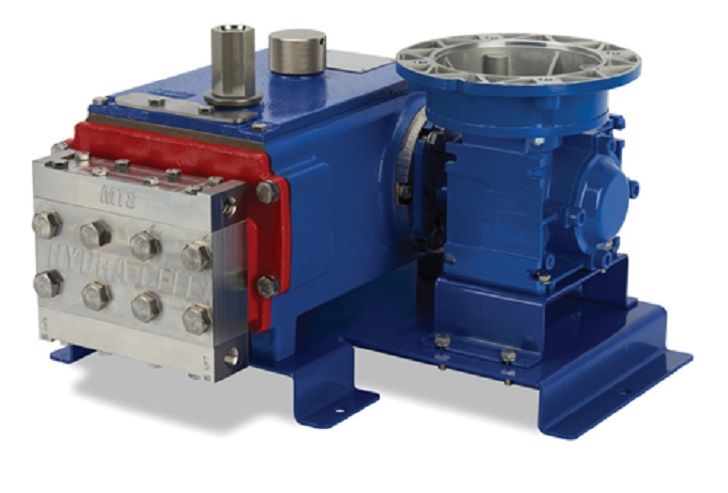 The Hydra-Cell Metering Solutions model MT8 triplex metering pump from Wanner Engineering, Inc., is designed to handle a variety of processing fluids at low flow rates and high pressures.
The pump features a multiple-diaphragm design to provide virtually pulse-free flow without the need for pulsation dampeners. The new MT8 pump exceeds API 675 performance standards for steady-state accuracy (±1%), linearity (±3%) and repeatability (±3%), the company states.
Flow capacity for the MT8 ranges from a minimum of 0.06 gph (0.227 lph) to a maximum of 8.0 gph (30.28 lph) with discharge pressure ratings up to 3500 psi (241 bar) depending on flow. The integral relief valve protects the pump from over pressurization on the discharge side.
Continuous accuracy
The replenishment valve system in every piston aims for optimum actuating oil on every stroke for continuous accuracy and protects the pump from damage in the event of a blocked suction. The pump also features electronic flow control and hydraulically-actuated diaphragms.
Chemical processing applications include oil and gas (onshore and offshore), water and wastewater treatment, chemical injection, polyurethane foam, and other uses including pharmaceutical, power generation, personal care products, and additive injection for a variety of plastics processing applications.