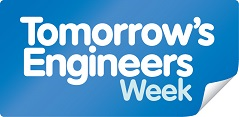 The IET says that Tomorrow's Engineers Week is an opportunity to highlight to young people the incredible things engineers work on and the range of jobs available in the industry.
In 2016, only 9% of women make up the UK's engineering and technology workforce and the IET believes this is not enough. So it has been encouraging engineers to raise their hands and share a picture on social media if they too think #9PercentIsNotEnough but to also highlight that engineering is a realistic career aspiration for girls.
So far, the campaign has had a great response with both female and male engineers from many different disciplines and generations taking part. Supporters who have sent in photos include MPs Lindsay Hoyle, Chuka Umunna, Chi Onwurah and Heidi Alexander, as well as Robot Wars judge Noel Sharkey and tech reporter Kate Russell.
The British Pump Manufacturers' Association (BPMA) is also now calling for nominations for the 2017 Pump Industry Awards, so don't forget to nominate a woman engineer for the Engineer of the Year award.