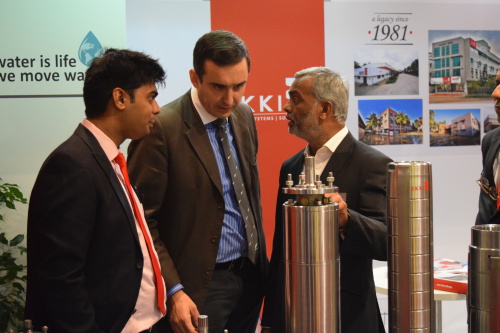 Well known in India in the submersibles segment under the Deccan Brand since 1981, with the launch of its new international range Ekki is looking to expand its global market presence through the Ekki International Division.
Its range of of borehole submersible pumps of 100 mm, 140 mm, 150 mm, 180 mm, 200 mm, and 250 mm comprises radial flow, radial flow combination and mixed flow combinations. Power ranges from 0.37 kW to 90 kW. Customers of these pumps are farms, residences, commercial buildings, public utilities & industries whose inhabitants places invariably require the products to draw, transport and control fluids. The company also has the capability to manufacture a pumpset of any nature and specification.
With the Prime Minister Shri Narendra Modi's "Made in India" program gaining momentum, there is a greater support for manufacturing sector in India now, than ever before in the past.