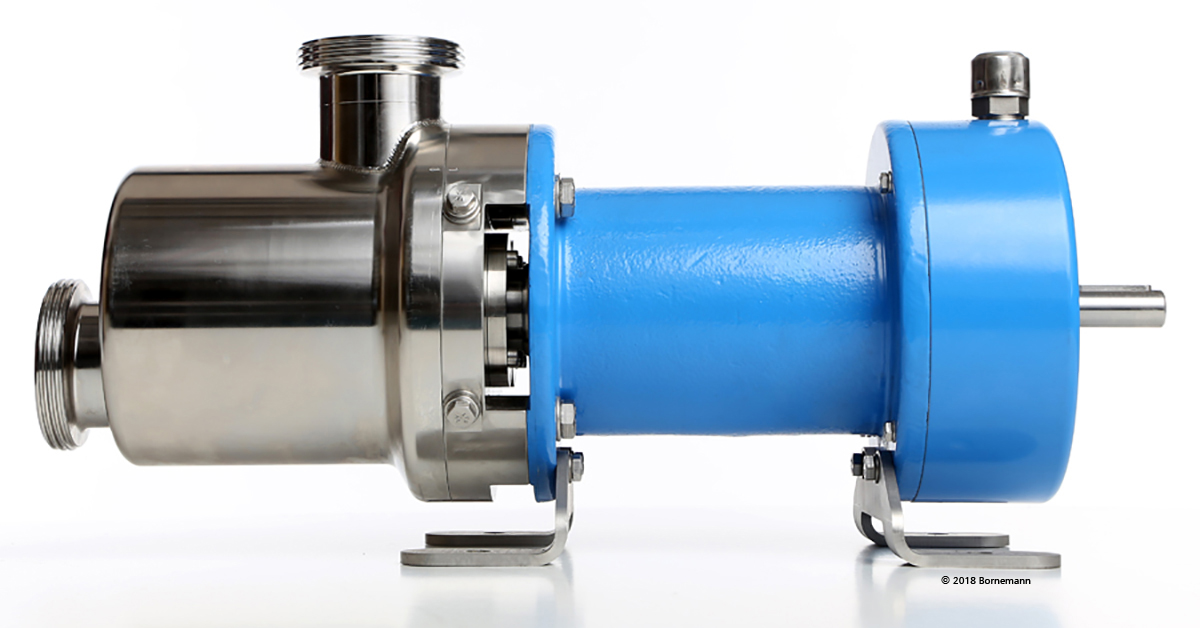 ITT Bornemann displayed its improved hygienic pump range at PACK EXPO last week, which included the Bornemann SLH-4G and the SLH-4U hygienic twin screw pumps.
The Borneman SLH-4G is designed for wide range of product viscosities, temperatures and pressures, and is also capable of pumping common clean-in-place solutions. The Bornemann SLH-4U has a more standardised design than the SLH-4G.
Bornemann SLH twin screw pumps are single-flow and self-priming. Two contact-free intermeshing screws and the pump housing form closed chambers that, according to the direction of rotation, constantly move towards the pressure discharge end of the pump.
The new SLH-4G has a pressure stability which has been increased by around 25%, there are seven different sizes, giving more flexibility in terms of the rotating elements and it has optimised sealing technology. The pump's tube design is rounded, giving it the most hygienic shape and it has a hygienic frame construction.
The company says that the SLH-4U offers a more standardized design than the SLH-4G, with a wider variety of technical enhancements.  The cover and pump casing are designed as one part, it has a standard flange diameter, hygienic o-ring elastomers, a component mechanical seal and different cartridge design options.