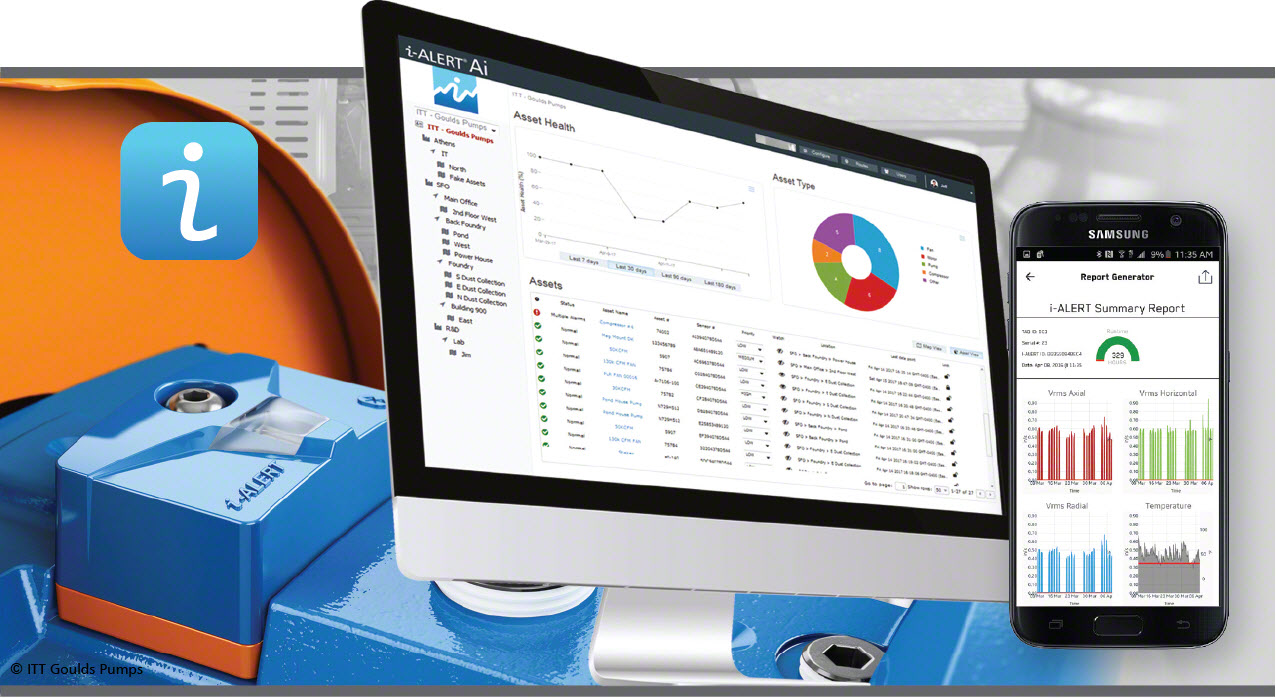 ITT's i-ALERT2 and the i-ALERT Gateway devices offer continuous machine monitoring of vibration and temperature with comprehensive wireless reporting to help eliminate unplanned plant downtime, something the i-ALERT team covered when it hosted a recent webinar.
As many as 82% of companies report that they have experienced some type of unplanned downtime, which can cost a business on average US$1million in lost revenue. Some of the main causes of downtime are hardware failure or malfunction and unmonitored machinery and ITT's i-ALERT team shared key insights about how remote condition monitoring can avoid this.
It's not practical for plants to have employees physically monitoring equipment around the clock. Remote conditioning technology saves time and money increases the reliability and efficiency of a plant. Intelligent sensors on remote monitoring devices automatically collect data and can detect and alert immediately when there are signs of machine failure. Automated analytics and Cloud computing help plant managers by generating automated reports that can show early warning signs of machine failure and store data which can help avoid future issues.
Details of ITT's i-ALERT2 and the i-ALERT Gateway devices are here.