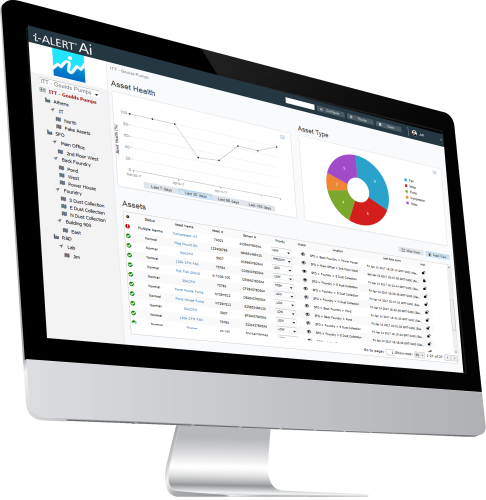 With the move toward proactive, predictive maintenance, it is important that customers can manage, access and analyze the data being collected on their rotating equipment.
ITT PRO Services has released the i-ALERT Ai platform, where customers can monitor all i-ALERT2-connected equipment, analyze the data and report on their machine health.
Cutting data collection time
The i-Alert2's wireless machine monitoring capabilities was launched two years ago. Now, the i-Alert2's routing features is designed to cut data collection time in half and a web interface allows users to harness and analyze big data.
Whether it's identifying and solving critical equipment problems, or using data to predict and prevent future issues, ITT's i-Alert2 wireless data gathering capabilities and new i-Alert Ai platform aim to provide efficient IIoT capabilities including deeper asset intelligence, convenient wireless data collection and comprehensive data analysis functionality.