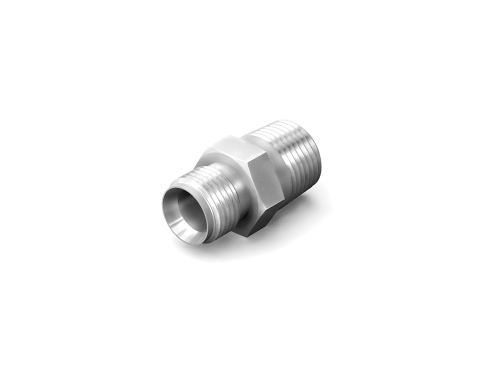 The new Swagelok jacketed tube connector (JTC) is engineered to connect jacketed tubing systems while protecting tubing from external degradation in corrosive environments.
Designed to safeguard against environmental ingress in the chemical, petrochemical, oil, gas and pulp industries, the JTC is designed to provide a leak-tight, Swagelok tube fitting connection between sections of single jacketed-tubing, eliminating the need for sleeves and sealing tape.
Streamlined installation
The jacketed tube connector's design combines proven tube fitting technology with an O-ring seal and an environmental jacket seal nut; providing a leak-tight seal on the stainless steel core of the jacketed tubing and a water-tight seal on the outer diameter (OD) of the jacketed tubing. The JTC design promotes streamlined installation and high performance, including:
Ease of assembly — knurled jacket seal nut allows for easy, hand-tight assembly.
Repeated reassembly — seal performance is maintained through repeated re-assemblies of the connector.
Visual confirmation — jacket seal nut covers vent O-ring when leak-tight assembly is achieved.
Vent port — prevents accidental pressurization of jacket cavity.
The connector is available in all standard tube fitting configurations and for use with 1/4, 3/8, and 1/2 in jacketed tubing with up to 1/16 in in nominal jacketed thickness. Operating temperature ranges from -67 to 180°F (-55 to 82°C) and working pressures up to 5 100 psig (420 bar).