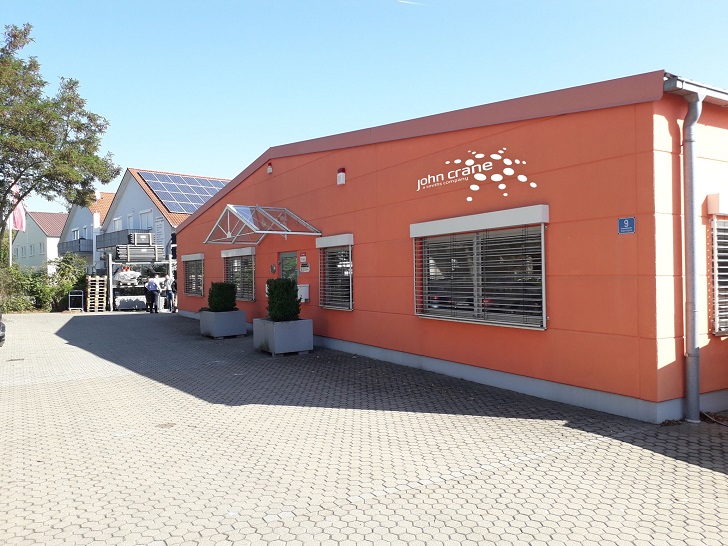 John Crane has set up a new service centre in Bavaria, Germany.
Located in Neustadt an der Donau, close to Ingolstadt, the new service centre will allow John Crane to respond faster to customer service needs and reduce downtime costs with fully equipped seal workshops and seal installation and commissioning support.
The workshops include seal reconditioning and repair with root cause analysis, assembly and testing facilities for standard, engineered and metal bellows cartridge seals, and optional bonded stock for contractual repair needs. The service centre also supports filtration systems, power transmission couplings and packing materials. John Crane experts can also analyse processes and environments via root cause and analysis (RCA) to recommend engineering solutions that will increase equipment lifespan, reduce total cost of ownership and lower emissions.
A dedicated service centre head and area sales manager will provide expert support for customer needs. Two service engineers will deliver 24/7 support, including the provision of plant surveys and reliability improvement support.
"All of our customers share the same challenges – unscheduled downtimes and inadequate equipment lifetimes are very cost-intensive," said Moritz Buck, End User Sales and Services Manager for John Crane, DACH. "Getting closer to our customers in the region is the consequent step forward in providing quicker reaction times. Our target is to be available whenever required, providing fast repair service and customer support."
"The performance and functionality of our customers' operations – spanning throughout mission-critical sectors – depend on us for a highly responsive service to increase uptime, reduce maintenance costs whenever possible and help them maintain environmentally safe operations," said Ruben Alvarez, John Crane executive vice president, Sales and Aftermarket, GeoMarkets. "And as part of our commitment to them, we are making it our mission to strengthen our service capabilities around the world and strategically build out our strong global footprint of more than 200 facilities."