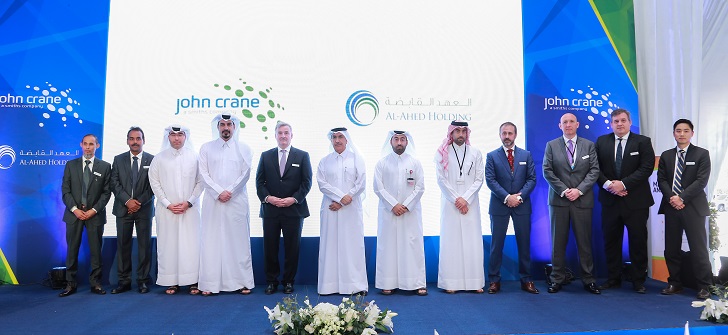 John Crane, in partnership with oil and gas and energy service provider Al-Ahed Trading and Contracting Co, has opened Qatar's first dry gas seal and testing facility.
Al-Ahed has represented John Crane within Qatar for nearly 40 years.
Located in the Ras Laffan Industrial City (RLIC) security area, the new service centre will provide John Crane with the capabilities necessary for aftermarket support for its customers within the region.
"John Crane has been supporting energy sector companies in Qatar since the first compressors with dry gas seal technology were installed in the country," said Ruben Alvarez, executive vice president, Sales and Aftermarket at John Crane. "Our continuous investment in local capabilities, such as our existing wet seal service center and the request from our customers for local support, as well as a higher level of technology and service differentiation, clearly marked our strategy to commit to this investment."
The Ras Laffan service centre increases John Crane's localization efforts in Qatar.
"Considering local logistics, Qatari customers are demanding critical services like gas seal repair and testing," continued Alvarez. "We are proud to be working with the government of Qatar, as well as Qatar Petroleum, to drive the localization of critical manufacturing and service capabilities. Establishing this first-of-its-kind facility within Qatar will allow us to dramatically reduce maintenance and shipping costs, while also decreasing delivery lead times."
Phase two of the service centre will bring additional capabilities to cover wet seal product services and support.
John Crane's other Qatari service facility, located in the Salawa Industrial Area in proximity to Doha, will continue to extend wet seal repair services to oil and gas customers within the region.