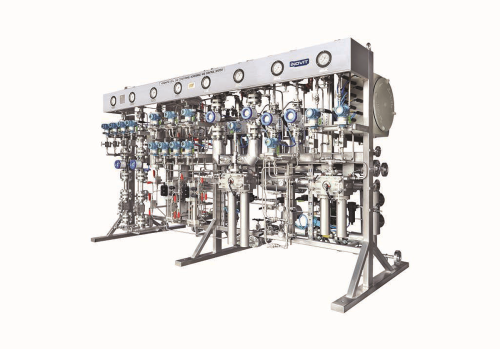 This follows the company's bid to expand its capabilities in the Middle East through a recent growth programme.On show will be the company's Type 28 family of engineered gas seals, which are  designed to deliver powerful performance in harsh operating environments. The Type 28 range includes the Type 28AT for low pressure applications, the Type 28XP and Type 28EXP for high-pressure and extreme high pressure applications, the Type 28ST for use with steam turbines and the Type 28VL which is designed for use with vaporising liquids.
John Crane will also exhibit its gas seal support systems for the turbomachinery sector and its power transmission couplings, including the company's current range of Metastream couplings.
Also on John Crane's stand will be the company's specialist Indufil filtration systems that are designed specifically for rotating equipment fluid, fuel and gas conditioning applications, and the company's range of engineered bearing technologies. The range includes a variety of standard thrust and journal multilobe bearings, tilting pad bearings for high-speed rotor applications, combined bearings for restricted assembly applications and bespoke bearing solutions.