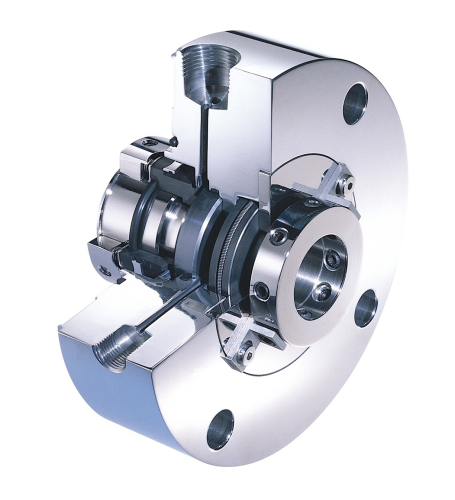 Among the seal types on display will be John Crane's ISO 21049/API 682-compliant 1648 single cartridge model. This pusher seal ensures low emissions and leakage for most refinery applications, especially in flashing hydrocarbon, non-flashing hydrocarbon and non-hydrocarbon services. It will be accompanied on the stand by the 5620 cartridge seal and the API Plan 53B support system.
Turbomachinery seals will include the Type 28EXP non-contacting, dry-running gas seal for high pressure applications. The seals eliminate seal oil contamination, reduce downtime and maintenance costs and are available in different configurations to suit different pressure handling requirements.
Separation seals will include the Type 83 and Type 93FR separation seals. Offering contacting and non-contacting modes of operation respectively, these units incorporate the latest technology to address the problems of oil penetrating from a compressor bearing into an outboard gas seal and they also prevent process gas from the outboard stage of the gas seal entering into the bearing cavity. The Type 83's contacting carbon bushing incorporates unique inner and outer segments which are specifically designed to prevent oil migration. Designed for easy installation it has low gas consumption and wear characteristics which contribute to outstanding reliability and long operational life. With a similar but non-contacting carbon bushing, the Type 93 is normally supplied as a double separation seal and offers the same impressive operational and reliability characteristics.
John Crane will also be exhibiting Upstream Pumping technology which uses gas seal principles to deliver wet seals that have a life expectancy more typical of a gas seal. It is intended for use on the most arduous of offshore duties where aggressive, high solid-content fluids such as produced waters must be handled.
ONS 2010 takes place 24-27th August in Stavenger, Norway.