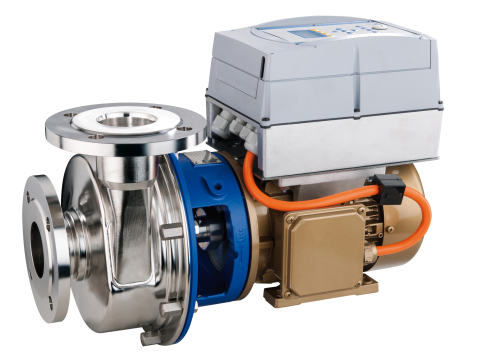 Developed by KSB, its synchronous reluctance principle the motor provides users with a technology that is suited to fulfil all future requirements for energy-efficient drives of pumps. It meets the planned IE4 efficiency requirements to IEC/CD 60034-30 Ed. 2 already today.
The focal point of KSB's presentation in Munich will be the five hygienic pump series Vitachrom, Vitacast, Vitastage, Vitalobe and Vitaprime. Thanks to their almost complete lack of dead volume, they are designed to be easy clean and meet every requirement in respect of absolutely germ-free processes.
The pumps' cleaning and steaming in place (CIP/SIP) capabilities are also promoted by electropolished wetted components and the use of high-grade stainless steel. Whether it be for handling mash and wort or products in the hygienic production area of breweries: thanks to the large number of design variants, these pumps can be employed for almost every task involving the transport of liquid or viscous food. All pumps belonging to the Vita series have been awarded the certificates common to the industry, and their elastomer components conform to FDA standards.