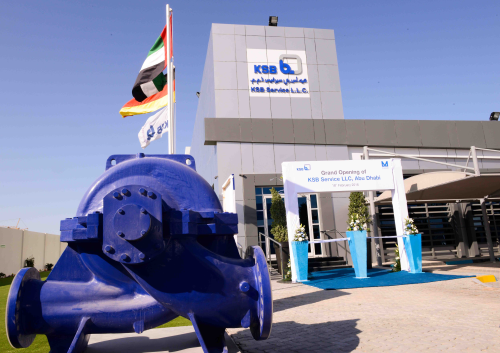 KSB Service LLC's new 3000 sq m workshop can accommodate five cranes capable of lifting weights of up to 40 tonnes. State-of-the-art machine tools are available for machining components and there is also a 600 sq m office space.
The new service centre currently employs 54 people who repair KSB products as well as non-KSB brands.
Customers are also offered a range of spare parts and services, with special emphasis on the SES System Efficiency Service which is used to establish the energy consumption of large, powerful pumps and optimise them in line with current operating conditions.
KSB Service LLC also focuses on reverse engineering and on providing technical training for customers and employees. The company is a joint venture of KSB AG and the Al Masaood Group.