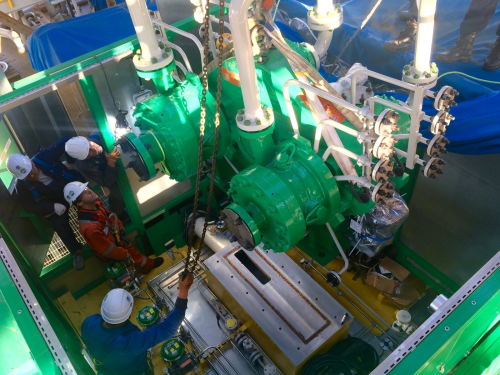 The new facility is strategically located in Abu Dhabi to provide centralized access for the Middle East region, serving customers in Qatar, Iraq, Kuwait, Oman, Yemen, Pakistan, Bahrain, Jordan, Turkey, Egypt, the United Arab Emirates and Saudi Arabia.
There are currently thousands of Sundyne API 610 and API 685 pumps and API 617 compressors operating in these countries, serving a broad range of demanding applications.
"The expanded Sundyne service presence is critical for our Middle Eastern customers," said Arnaud Tardieu, Sundyne After Sales Service manager. "We are providing our customers enhanced access to Sundyne genuine parts and spares, as well as official local service for maintenance, repairs, upgrades, conversions and gearbox exchanges."
The Middle East Sundyne service team consists of field service engineers and sales and service managers.
Their office collaborates with Sundyne channel partners throughout the region to deliver a full complement of Sundyne parts and service at the customer site, and through Sundyne factories in Europe.
Headquartered in Arvada, Colorado, USA, Sundyne manufactures centrifugal pumps and compressors for use in oil and gas production, refining, petrochemical, chemical, power generation and water processing industries.
Sundyne is owned and operated by Accudyne Industries.