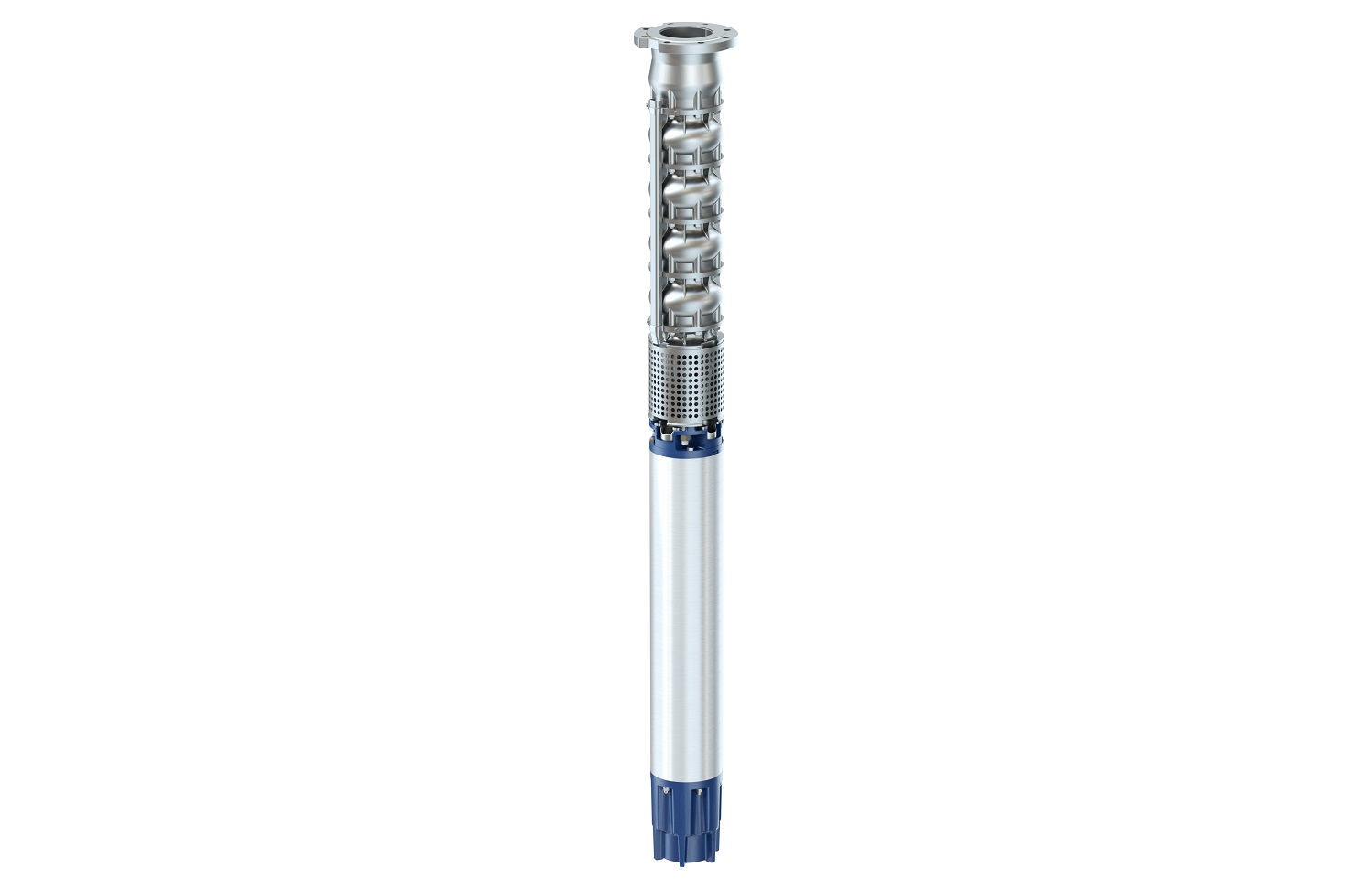 The KSB Group will introduce its new UPA S 200 submersible borehole pump, designed for water supply, irrigation, groundwater management and pressure boosting applications, at this year's IFAT trade fair which will now take place from 7–11 September 2020.
The company says the UPA S 200 pump series has an optimised hydraulic design and metal casing wear rings and silicon carbide bearings keep energy consumption low, even when there is high grit contents in the fluid handled. When the pump is combined with high-efficiency motors of the UMA-S type series and variable speed control, energy costs can be further reduced.
For operation without a frequency inverter, the impeller diameter is trimmed to a high level of precision. Characteristic curves are individually adjusted to demand and excessive power consumption prevented in fixed-speed operating modes.
UPA S 200 will initially be launched on the market as an 8-in pump and available in four different hydraulic sizes. Its optimum flow rates range between 40–160 m3 and its maximum head is 400 m. All cast components are made of high-grade stainless steel 1.4408, or optionally 1.4517.