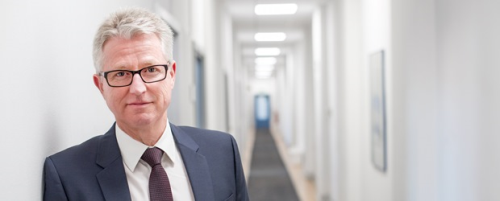 Dr Brodersen's position was confirmed during the recent board meeting of the Pumps + Systems Association.
The VDMA Pumps + Systems management board, which is elected at the association's general meeting every three years, includes Dr Markus Beukenberg of Wilo SE; Dr Sönke Brodersen (chairman) of KSB AG; Dr Wolfgang Düchting of Düchting Pumpen Maschinenfabrik GmbH & Co KG; Prof Dr Andreas Dulger, ProMinent Dosiertechnik GmbH; Dr Martin Fiedler, Lewa GmbH; Rudolf Gänsl, Feluwa Pumpen GmbH; Dr Jürgen Holdhof (vice chairman), Edur-Pumpenfabrik Eduard Redlien GmbH & Co KG; Felix Kleinert, Netzsch Pumpen & Systeme GmbH; Nicolaus Krämer, Hermetic-Pumpen GmbH; Erich Mohrdieck, Sterling Sihi GmbH; Martin Palsa, Grundfos GmbH; Walter Reinhard, Sulzer Pumpen (Deutschland) GmbH; Gunter Stöhr, Uraca Pumpenfabrik GmbH & Co KG; and Klaus Wessel, OSNA-Pumpen GmbH.
Dr Brodersen sees the focus of the next few years on the further internationalisation of the association.
The VDMA Pumps + Systems Association represents the interests of more than 110 manufacturers.