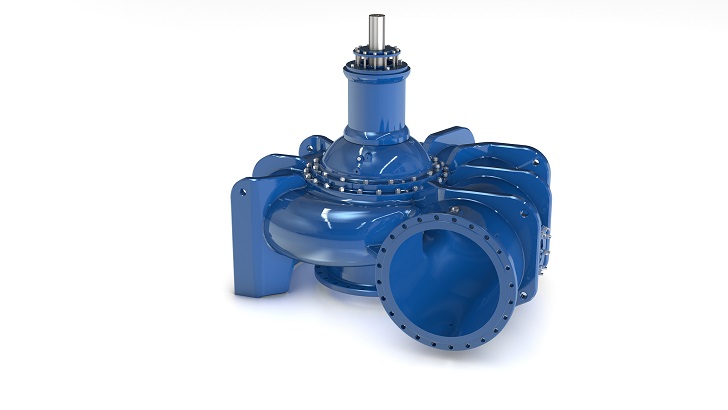 In response to the worldwide increase in extra large waste water projects, KSB SE & Co. KGaA, Frankenthal, Germany, has extended its range of large dry-installed waste water pumps.
A worldwide trend towards larger and larger waste water projects, for example in Mexico City or London, sees gigantic tunnels of unprecedented dimensions being built. This has given rise to a demand in larger and larger waste water pumps.
More sizes added
KSB has added an extra 15 sizes to add to its Sewatec pump series. The maximum flow rate of the largest version will be up to 33,000 m³/h with a drive rating exceeding one megawatt. An example of these pump sets will be showcased at the pump manufacturer's trade fair stand at this year's IFAT in Munich.
The Sewatec type series comprises horizontally or vertically installed, single-stage volute casing pumps in back pull-out design. Depending on the fluid handled they can be fitted with a variety of impeller types, such as multi-channel impellers and free-flow impellers or single-vane impellers.
Variations
The casings come with a replaceable casing wear ring. Depending on their size, they are designed with or without an inspection hole. The suction nozzles are always arranged axially. For the discharge nozzles, customers can choose between a radial and a tangential arrangement. Grease-packed rolling element bearings, sealed for life, absorb the bearing forces. A range of shaft seals is available for selection, including various bi-directional mechanical seals and a number of different gland packings.