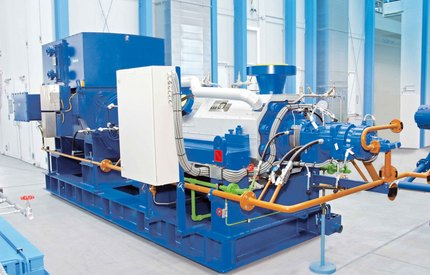 The order comprises 36 boiler feed pumps, 24 condensate pumps and 8 cooling water pumps as well as 132 process pumps.
The boiler feed pumps cover flow rates of up to 500 cubic metres per hour and heads of 2000 metres and above.
These pump sets have an electrical drive rating of 3550 kW and weigh 18 tonnes each.
The customer is a German power station construction company, which has been commissioned by the Egyptian government to extend the country's power supply system.
Shipment of the first few units is scheduled to start at the end of 2016.
HGC pumps from KSB, similar to those that will be installed in Egypt's three new power stations.