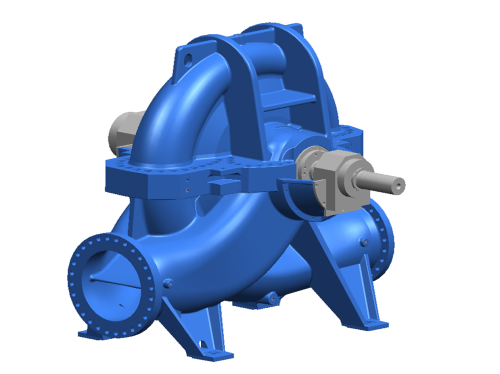 The largest pumps will be equipped with 5200 kilowatt drives and have a total weight of around 40 tonnes. When running at full load, each of the 30 pump units will handle 1440 litres of water per second.
Because the first pumping station is a subterranean construction at the foot of a dam, the six pumps chosen for this installation employ a vertical design due to space restrictions. The remaining 24 pumps incorporate new technical features developed by the German pump manufacturer. In line with the customer's specifications, KSB engineers designed a single-stage variant of the RDLP pump series which has been successfully used for decades.
Pump delivery is expected to start at the end of 2010 and will be completed in mid-2011.