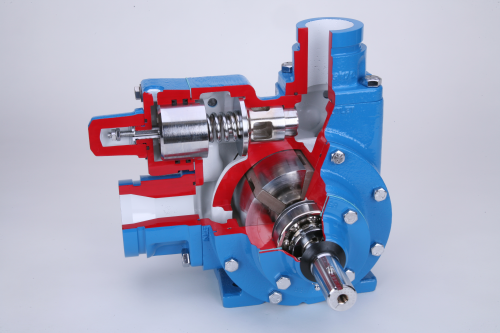 The piston air valve has become the standard air-valve option on Blackmer's 3 in TX/TXD pumps, in place of the diaphragm air valve.
 Blackmer claims that piston air valves provide a much longer service life and less leakage from the pump when compared to diaphragm style air valves.
The 3 in piston air valve design incorporates the same features as the 2.5 in version, including a sliding piston, FKM elastomers that are compatible with ethanol, biodiesel and other biofuel blends, quad-ring liquid seal, U-Cup O-ring air seal, retaining ring on adjusting rod and adjusting rod with shoulder.
The new piston air valve is completely interchangeable with previous diaphragm air valves and can be installed on any Blackmer TXD3E or TXD1230A model pumps.