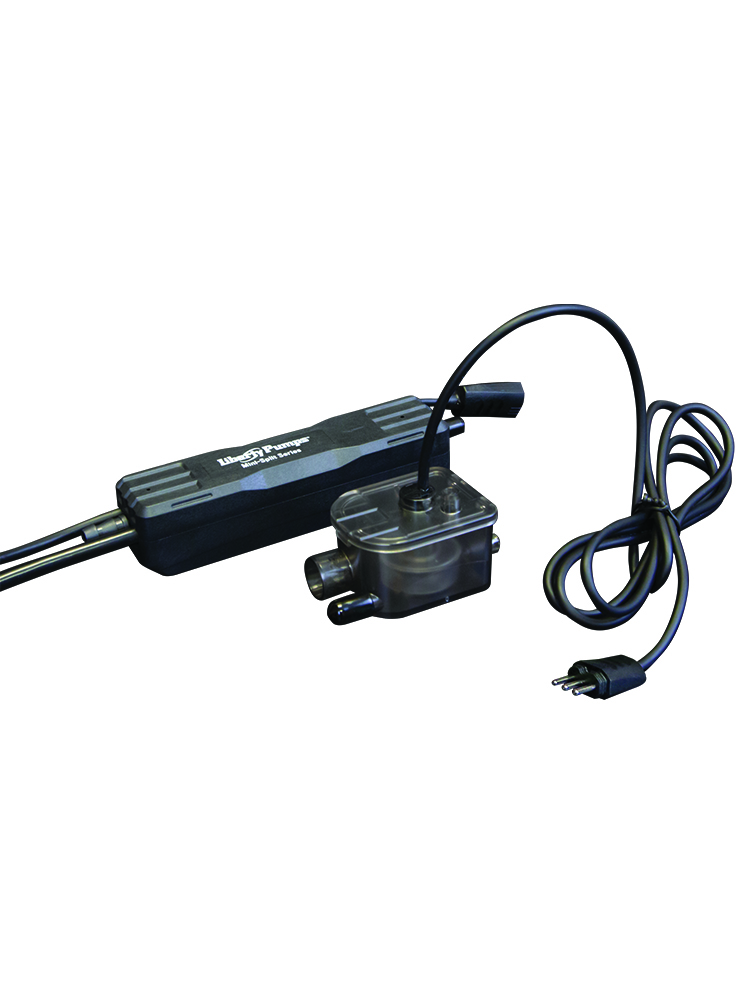 Two new models of a mini-split condensate pump, the LCU-MS and the LCU MS2, have been launched by Liberty Pumps for the removal of condensate from wall mount, ductless mini-split air conditioners up to 23.5 Btu (7 kW), fan coils, and suspended ceiling air conditioners.
Both models offer quiet operation, solid-state switch technology, and a clear reservoir for easy visual inspection of the water level, float and filter. The LCU-MS2 model includes a line cover kit. The pumps have a 5/16 in (7.9 mm) pump discharge outlet, a 5 ft (1.5 m) power cable, a 5 ft (1.5 m) communications cable, a 5 ft (1.5 m) high water safety switch cable and a 5 ft (1.5 m) hose tubing
The reservoir has Hall effect ON/OFF level sensors with high water safety sensor, an extra-large filter which allows for longer intervals between cleaning and a ½ in (14 mm) drain hose adapter.