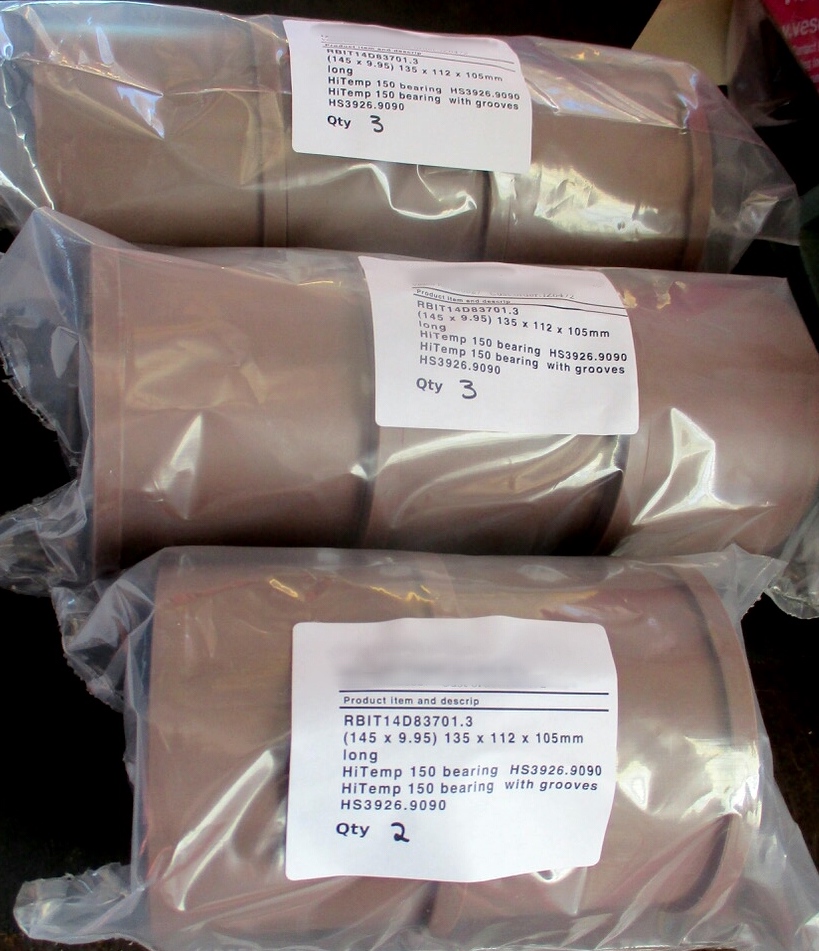 Vesconite Bearings has supplied its Hitemp 150, an engineered polymer that can survive temperatures up to 150°C (300°F), to a large African energy company which needed lineshaft and bowl bearings for condensate pumps at its 4,000 MW power station.
The polymer has a short-term temperature limit of 170°C (340°F), a temperature rating of 150°C (300°F), and a resistance to hot water and steam of up to 120°C (250°F).
The energy company's condensate pumps can reach temperatures of 110°C (230°F), so the contractor had to be satisfied that the pumps will last and the bearings will not melt, as would be the case with many other polymers.
Once the contractor was satisfied, an order for machined items and stock hollow bar was dispatched in June 2020 and the machined items were due to be installed soon after receipt. Vesconite Bearings estimates that the order will be used in four pumps each measuring about 10 m in length. It dispatched three different bearings sizes for shaft diameters of 50 mm (2 in) and three different sizes of stock hollow bar, weighing 90 kg in total.