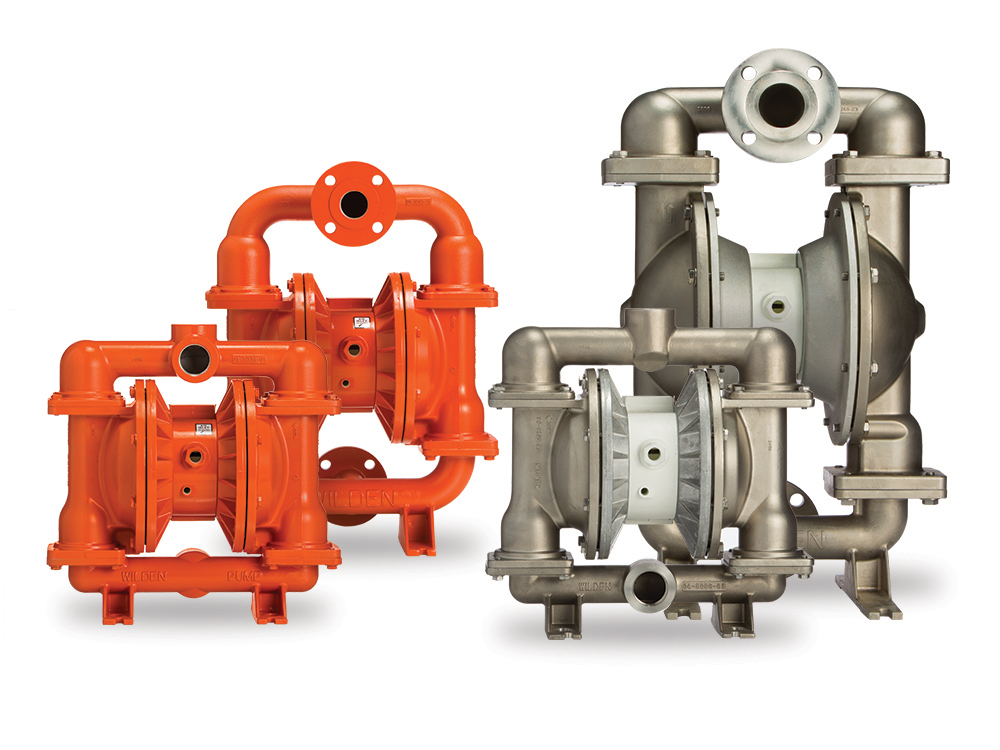 Wilden, part of PSG, a Dover company has announced the availability of its P420/430 FIT 38 mm (1-1/2 inch) and P820/830 FIT 51 mm (2 inch) AODD pumps equipped with the Pro-Flo Air Distribution System (ADS). Available in three wetted-path materials of construction: aluminum, stainless steel and ductile iron, the new P420/430 and P820/830 FIT pumps feature bolted product containment.
Providing increased performance with no repiping necessary, Wilden FIT pumps have been designed to be direct replacements for existing Wilden clamped pumps, bolted pumps and competitive models. Direct replacement means that FIT pumps fit bolt-to-bolt and pipe-to-pipe in existing fluid-handling piping systems.
The bolted configuration of the P420/430 and P820/830 should ensure total product containment while the redesigned liquid path reduces internal friction to maximize output and efficiency. These pumps are also shear sensitive and intrinsically safe with self-priming and dry-run capabilities.